How to Undergo Gentrification of Matrimony Sites By Weeding Out Fake Profiles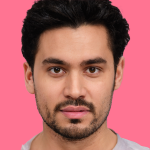 At the time of narrowing down your search process to find an ideal soul mate through best matrimonial site, you also need to be a little cautious by not getting trapped with fake profiles. If you are a new user and wish to meet with your ideal life partner on any of the trusted matrimony sites, then you should first learn how to use them efficiently. Most of the times, people join matrimony portals to reap as much benefit but they are unaware about a number of do's and dent's they must follow. They are also termed as web etiquettes that you must follow before you start getting services from these matchmaking sites. While surfing on these sites, you often have to deal with fake profiles. Proper care should be taken to avoid any sort of cheating by these fake profiles. As online matrimony business is grooming all the way, there are a plethora of fake profiles that these sites carry along. In other words, such huge matrimony portals are an easy target for scam markers. But how to track these fake profiles on their portals? Well, we will be discussing all this in this post.
Your sincere efforts done in finding your perfect matrimonial alliance online can lead you in trouble, especially if you have developed the habit of overlooking profiles. Your dream of undergoing happy marriage life can be shattered any time So, what you need to do? Well, there are a number of ways to get rid of fake and duped profiles on the matchmaking sites. So, the best practice will be to understand the way these sites work. At the same time, you must also learn the ways to spot all the fake profiles coming your ways.
Please note that a plenty of people create their fake profiles to hide or misrepresent their identity. Just read the entire post not only to trace all those fake profiles but also to know the ways to remain cautious by avoiding any sort of unsafe consequences:
Uneven show off
If you are a genuine user of matrimony sites, you might notice a plethora of uneven show off by these profiles. One way of tracking them down is by checking their fake photographs. This means you can easily trace the fake photographs they have attached to make their profile look attractive and graceful.
This simply means that the pictures they have uploaded are not original. For example, if you find out the picture of a handsome girl or boy, then you need to be cautious by not sending invitation.
Be aware of fake profile pictures
In the same ways, you need to remain attentive all the times as scammers also use profile pictures of other users as well.
The above activity has been found quite active due to the overuse of social media platforms. And this is how these scammers are able to get an easy access of these photographs.
Quick response from fake profiles
As they are not genuine profiles found on most matrimony sites, they are quick to respond as soon as you send them an invitation. This is another way to become cautious with them.
They try to deal without involving others
If the profile is fake, the person won't allow the involvement of any other person in the conversation. This means these profiles will follow a plenty of smart tactics by not involving their parents or family members for a matrimonial alliance.
Matrimony sites are a great platform to create a perfect matrimonial alliance by undergoing a good marriage
---
Reference Link:
https://blog.nrimb.com/how-to-impress-a-boy-in-first-meeting-for-marriage
https://blog.nrimb.com/what-questions-to-ask-a-boy-in-arranged-marriage-meeting
https://blog.nrimb.com/expectations-about-my-partner-in-matrimony-for-girl-boy-partner-preference