How A Marriage Bureau Can Play A Prominent Role to Help You Meet With Your Desired Soul Mate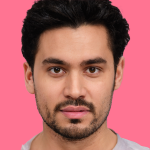 Ever since the concept of marriage bureau came into existence, it has given rise to a number of options to those seeking a right matrimonial alliance. A marriage bureau is equipped with hundreds of matchmaking profiles that can be used to find the desired soul mates. Marriage not only happens to be a sacred bond between two living souls but also becomes a reason for the holy union between them. It's such an institution where two people simply enter into their life long relationship while sharing sorrows and triumph together. The country we are living in has its own beliefs and culture. As you know, our culture largely advocates the concept of arranged marriages, but it doesn't mean that love marriages are not taking place in the country. Whenever you plan to find a perfect matrimonial alliance through a marriage bureau, you instantly get the idea to find one as per your own wishes and desires.
With the onset of a plethora of matchmaking sites, you are free to find your desired life partner for the purpose of a having a happy married life. The one thing you require while searching for your most desired life partner is patience. This is because it takes time to find someone with ideal set of qualities. If you lack patience, then it will become hard to find the right one.
Well, this helps to resolve all your conflicts, especially after you select 2-3 profiles as per your interest. The best part of their services is the level of satisfaction. And this is the reason why millions of users are now associated with them.
Popularity of marriage bureaus has risen tremendously
As per the research conducted on marriage bureaus, it has been affirmed that their business has risen to many folds. This is because of their quality and timely service to their clients. If you provide quality services to users, they will definitely approach to you for each and every reason related to a swift matrimonial alliance.
With the advancement of technology and other related facilities, the online wedding industry is surging with a constant pace. It has been estimated that it will rise further after more people will associate with them in the time to come.
Almost all marriage bureaus offer their online services that users can avail. They actually simplify the overall process of groom and bride selection. They work exactly the same ways like a matrimonial website. If you want to join them, all you require is to get yourself registered on their web portal. As soon as you get registered, you become one of their esteemed members and can readily start the process of your search.
In order to get yourself registered swiftly, you need to submit a number of valid documents like your educational qualifications, horoscopes, height, weight, family background, etc. Well, this is all done to seek the perfect matrimonial alliance.
Perfect balance between tradition and technology
Today, you can see the perfect balance between technology and tradition. There are a number of matchmaking web portals that simply take care of all the hurdles related to find their perfect matrimonial alliance.
Marriage bureaus are prospering
Do you know marriage bureaus have become the life-line for most young individuals who are looking for a perfect matrimonial alliance? Well, it becomes quite convenient to find someone on your favourite matchmaking website.
Today, Nri marriage bureau can help you find your ideal match in far less time and also ends up your deserted life into a successful marriage.