How to Make An NRI Marriage Successful By Easing Out the Common Issues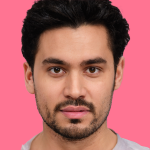 As per the common idiom- Marriages are known to be a sacred institution where two individuals are locked in a never ending bond. The so called marital relationship is based on the mutual trust level between two living partners. In spite of this, there are a plenty of instances where the trust level simply ruptures due to a slight misunderstanding or due to any other reason. In the same ways, the chances of breaking the mutual trust tends to rise high in case of an NRI marriage. If we focus our discussion on NRI marriage, it won't be wrong saying that most people live in a dream to settle with an NRI guy. Even today, a plenty of Indian girls have a desire to tie the knot with someone living abroad.
The process of a wedding is not as simple as it looks. The main hurdle comes at the time of selecting the most compatible bride or groom. In case of an NRI marriage, the entire process becomes more tedious as it takes more time to scrutinize the profile of someone who is not living in your country. In order to create successful marriage stories with your spouse, you first need to make sure if your future partner is going to be the right fit for you. Once you and your family members are satisfied with your desired match, you can go ahead and tie the knot with the person concerned.
In general, you often have to face a number issues, especially in NRI marriages. Take a look at some of them and also the measures to rectify all them:
Verify all the credentials of an NRI guy before marriage
Well, this is the very first step that you need to take before finalizing everything.
As the groom lives abroad, it becomes essential to cross check his credentials like his place of living, family background, economic status, behaviour, etc. Only after verifying the crucial details, you should go ahead with personal talks.
These become quite helpful to prevent the chances of a possible fraud. You may further go ahead and cross check some other documents as well:
Passport, Visa
Valid bank account details
Marital status
Property documents
Employment details (work place, position, office location, employer's credentials, etc.)
Valid tax return statements
Type of Immigration status (Visa status, eligible to take spouse to the offshore location, etc.)
Social Security Number (SSN) and valid property documents
Criminal antecedents, if any
Some other security measures to be taken at NRI marriage
Well, there are some other security measures that you need to take wisely, especially in case of an NRI marriage
In spite of having a religious wedding, you also need to go for a registered wedding as well. This way, you would have all the valid documentation of your marriage.
You must not allow hastily and secret wedding, especially when you are tying the nuptial knot with an NRI guy.
Don't agree for the wedding to take place in a foreign country. Also, take everybody into confidence while taking any such decision. In general, it is advisable not to perform any rituals in a different country. Instead, perform all the rituals in your country and take proper documentation.
For parents, they must know the laws of the country to which the person belongs. It would help you for a smooth dealing in the future.
At NRI MARRIAGE BUREAU, millions of successful marriage stories tend to create on a daily basis for couples who perform an NRI marriage.