How Indian Online Matchmaking Services Are Different From Traditional Ads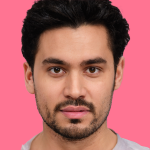 India has a rich tradition of arranged marriages that has been going around for thousands of years. The country has its own culture and beliefs. With such a huge population, the country believes in following its own culture and tradition. This holds true even when we discuss about matchmaking services. People go for the marriage as and when they find an ideal match for them. Today, there are a plethora of matrimony sites that help users to meet with their desired life partners. But if we take a look in earlier days, then the entire matchmaking process used to take place via advertisements. Do you still believe in finding your ideal soul mate through ads? Well, people follow their own concepts as per their knowledge and beliefs. But what we think is the same as millions of other users think and believe. As per a survey conducted in this regard, it has been established beyond doubt that most matchmaking services that were based on advertisements failed miserably as they could not provide timely assistance to people. Sometimes, these services took months or years time to help people meet with their future life partners.
Today, Indian matrimony services are evolved giving hundreds of options to marriage seekers. People who still believe in arranged marriages simply need to register themselves to find their exact match for the purpose of a swift matrimonial alliance. These online matchmaking sites also give you an option to find your ideal soul mate from any other country. For example, if you wish to marry with an NRI groom or bride who is a citizen of USA, then you can easily search for your respective soul mate in that particular region. In the same ways, if someone is residing in the US, he can access the USA matrimony services to find his life partner in his own community.
In this post, we would be sharing a plethora of reasons to make you understand why arranged marriage websites are still considered appropriate as compared to a craigslist:
Comfortability
Well, one of the foremost advantages of online matchmaking services happens to be the comfort level in using them. For example, you may access their services sitting in any part of the world. Apart from that, you are given a lot more options to search your ideal soul mate as per your own wish and likes.
For example, if you have decided to marry with an NRI groom or bride who resides in Canada, you can do so as per your wish by searching for your soul mate in that particular region.
However, in traditional ads, you do not get an opportunity to look out for your exact match according to your wish. In fact, there is no such option in traditional ads.
Online Chat Option
One of the most interesting features of online matrimonial services is the privilege of chatting with other members registered on the marriage sites.
You have the option to chat with them before finalizing everything. If you feel everything going fine, you can take negotiations up to the next level by contacting each other via phone or meeting them in person.
Right Guidance Even After Post Marriage
Well, this happens to be one of the main features of a matchmaking site that makes it different than the working of traditional ads.
Today, most online matchmaking sites provide their assistance post marriage.
Online matchmaking services work quite differently as compared to traditional ads. Today, you are free to use either Indian matrimony or the US matrimony services as per your religion.