Why Its Crucial to Know the Working Style of Matrimonial Websites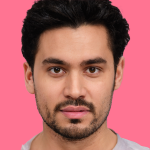 These days, matrimonial websites are being credited doing extra work apart from suggesting the life partners to marriage seekers. If you know how to reap maximum benefits from your trusted matchmaking website, then you can do wonders in your marital life. A wedding site is not just limited of providing amicable services to users but is much more than that. Most people join them to help them find their respective life partners. But what after you manage to find one for you? Do you think the role of a matrimonial website ends here? Absolutely not. This is why you need to know the working of online matchmaking sites before you join them. There are some people who have got bad experiences even after registering on these sites. In majority of cases, the picture that came out on the surface was entirely different as it was being projected earlier. Those who got bad experiences were totally unaware of their working. And this impacted them in their search results. Well, you need to take care a lot of things after you get yourself registered on their portals successfully. We would like to emphasise again and again that matrimonial websites work in an unbiased way. It solely depends on the user how he makes use of them in the best possible manner. So, it is great if you grab some insights about the working of matrimonial websites before registering yourself.
Well, if you wish to find a bride or groom by using Punjabi matrimony services, then you get a plethora of privileges like use of filter to find your perfect life partner in your community, initiate the online chat with anyone you like, and so on. Once you are successfully register and upload your matrimony profile on their web portal, they immediately scrutinize all the credentials you submitted. After they verify the details you submitted, you instantly become one of their esteemed members and can even take part in searching your ideal life partner.
While doing so, please remember that there are millions of verified profile like you that are waiting for their ideal match. For best results, try to analyse the working of matrimony sites and then select the profiles as per your interest.
In this post, we would be suggesting you the ways how matrimonial websites help building trust with your spouse after your marriage.
Huge Online Platform
Well, the first and foremost thing that you should know about matrimonial websites is their huge online platform. And this is something incredible as you can understand the process or channel that these sites take in suggesting you the right match.
With such a vast online platform, they are able to store millions of profiles globally and try to match them as per their client's interests.
Those who believe that online matchmaking process is not competent enough and they tend to suggest any profile without properly matching with other profiles are highly recommended to first know their entire working process which is actually so time consuming. This is because matching your profile with the right one is not an easy job.
Database
All matrimonial websites perform their searches only by using their database where millions of registered and verified profiles are stored. This eventually help them to match a particular profile with another by finding the given qualities.
All matchmaking sites update their entire database from time to time and revert back to their clients with best possible match.
 Punjabi matrimony is one of the matrimonial websites where you can find your ideal soul mate within your own community and religion.