How Matrimonial Sites Help Build Couples Amicable Trust within Their Family Members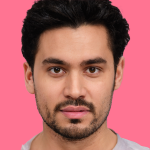 Do you know some of the major factors why online matrimonial sites have become popular in the recent past? Well, there are a plethora of reasons like their affordability, minimal investment, etc. There was time when nobody wished to accept their presence in the matrimonial world. But with the help of consistency in their performances, they emerged like a winner. Today, millions of users depend on their services. People often join them in search of finding their ideal soul mates. There are others who wait to meet with their future life partners. Sooner or later, all users are able to find their respective wedding partners as per their choices.
The role of wedding sites does not end here as it has become quite diverse. Like, you may contact them even after you manage to find your perfect wedding partner.
For example, once you are settled with your wedding partner, you start getting some bitter and sweet life experiences. In any case, you may join them to resolve your issues in your marital life at any point of time. They have a qualified team of experts who know how to handle a particular wedding related issue and get your life back on track.
Ever since our technology evolved, the entire Indian matrimony started generating more business. This is because the entire online wedding industry is based on the concept of new and updated technology along with the availability of the Internet. As soon as you join any leading matrimony website, you are instantly offered an excellent online platform where you can surf any information as per your preference. This has been done to give the best user experience and also to gain more business. Today, Indian matrimony system has grown up the ladders and is busy generating business by giving quality services.
In this post, we would like to update you with one such advantage of matrimonial sites where they help users in building trust among their respective family members and in-laws.
Unbiased Love and Respect
The foremost thing that every other matchmaking site conveys to users is to maintain the level of love and respect towards each other. Doing this will not only help you building great relations but also to maintain a fruitful relation with other family members as well.
So, if you are able to win the confidence of your immediate family members after getting married, you can create a great atmosphere around you that will help you leading a blissful life.
Handle Generation Gap Issues Wisely
The other factor that also needs to be addressed at this point of time is none other than generation gap. Well, this is something you can observe in most families where parents grow older and start giving their advice on various topics.
At times, children do not like to understand what they want to convey. But it is always better to understand their mindsets as well. This will help you to make a great bond within your family members.
As you see, the elders are far more experienced than you as they have seen all the ups and downs in their lives. So, the best practice is to acknowledge their opinions and try to adopt them to your own lifestyle.
Resolve Your Disagreements Wisely
Considering a wide generation gap, you must be equipped enough to deal every situation wisely. Life is full of bad or good experiences. So, try to resolve even your worse matters wisely with confidence.
 Today, most matrimonial sites work just like Indian matrimony system where they know how to handle customer's marital woes.