How to Make Arranged Marriages a Successful Affair with Matrimonial Sites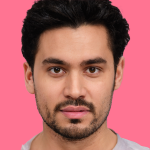 Ever wondered why a majority of matrimonial sites are growing stronger day by day? Well, there are a plenty of reasons to explain the constant surge in their business. One of the main reasons is that most matrimonial sites offer an ideal platform for users to perform their search using the simplest user-friendly interface. In fact, it has been designed keeping user's consent in mind. Other than that, they offer hundreds of leverages to their clients that attract them towards their registrations page.
In the same ways, online matchmaking sites offer a wide range of advantages for users. The basic purpose that these sites solve is none other than giving users the same set of features that they usually get at the time of getting their marriage arranged offline. This is the reason why these matchmaking sites are known to work like most other traditional matchmaking methods that work offline. Ever since the online wedding industry took its birth, it managed to change the shape of the entire wedding industry. Earlier, most traditional wedding business used to happen without involving user's consent.
In fact, the entire online wedding system revolves around the user's preferences where they can select any profile of their choice and can start expressing their interest. In addition to this, they can opt for some other plans that are not free. They work in the similar ways but offer a lot more privileges to users. For example, if you are looking to find your desired bride or groom urgently, then you may join any of their paid membership plans that suits your needs.
After the free availability of the Internet, most online matrimony sites started expanding their services by offering more options to users. They introduced a lot many features in their online platform that enabled users to surf their websites more freely without undergoing any sort of hassles. Today, millions of users are associated with them in a hope to find their desired matrimonial match. If you are also looking for the most compatible matrimonial match, you can opt for them and can create one of the highly successful and happy married life stories like many others who followed the footprints of other successful users.
In this post, we would like to update you with some of the most viable reasons that play a key role in making your arranged marriage a successful affair:
Scrutinize Profiles Before You Go Ahead
Well, the first thing that you need to take care is scrutinize your matrimonial profile with ease. This will eventually help you establishing a plethora of facts about your desired profile.
In case, you wish to find NRI matrimonial match, you need to be more vigilant in scrutinizing the profile before you go ahead for a wedding. Doing this will surely help you prevent unwanted frauds and other bad experiences. The best practice is to play safe by scrutinizing the most relevant profiles.
Involve Your Family Members
You can involve your family members before finalizing your future spouse. Also, try to communicate well with him/her before coming to any conclusion. In case, you are not able to handle all the pressure, you should take the help of your family members.
Try to Read the Mindset
Well, this can happen only after a series of good communication. The more you communicate with your future spouse, the more it will give you hints about the mindset of your spouse.
Today, most matrimonial sites offer a number of privileges to users in creating their perfect wedding stories. With the revolution of technology, matrimony sites have become a perfect destination for marriage seekers.