How Matrimony Sites Have Emerged Into A New Driveway Of Blissfully Arranged Marriages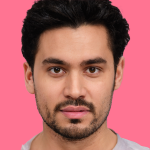 After the continuous influence of western culture in the country, a plethora of changes came into existence. The western influence was able to scrutinize the loopholes in arranged marriages. This was mainly due to the fact that we live in a society where arranged marriages prevail. Also, people in the earlier times lived in joint families and mostly relied on those older matchmaking methods. But soon after the western culture started entering in the country, it witnessed a drastic changed in our society. The biggest change was joint families started breaking into nuclear families. Within sometime, people realized the need of matrimony sites and discarded the older matchmaking methods as they moved to small and nuclear families. At the same time, industrial revolution also took place that helped small and medium industries to grow tremendously with the help of changing technology and the Internet. All these happenings proved crucial in evolving the country as a whole.
Today, when a number of matrimonial sites exist online, sometimes it becomes difficult to choose one. But all of them give you a reason and believe to offer you a blissful and happy marriage life. Well, even before you join any such online platform for the purpose of a swift matrimony alliance, you must know how these sites actually work. This would eventually help you to choose an ideal groom or bride as per your expectations.
However, there are certain things that are mandatory to do as soon as you think of registering with them online. The first process to join them is to register yourself online. You can comfortably do this by submitting some of the basic details about you like your age, ethnicity, family background, etc. Soon after doing this, you need to create an awesome profile for the purpose of a possible matrimonial alliance.
In this post, we would like to make you aware about some of the reasons why matrimony sites are perfect for your needs:
A lot many profiles to choose from
After you land on to a matrimony site, you instantly get an access to lots of already registered profiles to choose your desired one. This is because these web portals are loaded with a huge database that consists of millions of profiles like you. You can search anyone as per your own preference and desires.
Preference box
Well, this is what you get as soon as you are registered on their portal. As soon as you are registered successfully, they give you login details where you can not only enter your basic details but also give your preferences about your future life partner.
Filtering profiles
Another great option that online matrimony sites give is none other than filter box using which you can filter your most relevant profiles.
Well, this is a great feature of a matrimony site that enable you to find and select the most interesting profile that matches with your interest and needs.
Filtering a profile equips you select any profile but at the same time, you should avoid sending invitations to each and every profile. The best practice will be to first gauge a particular profile before you decide to send it an invitation.
Content rich profiles
As you start using any matrimony profile as per your preference, you get an access to content rich profiles where you can get an access to a few basic details of profile including their profile pictures.
Today, matrimony sites guarantee you to not only have a blissful and happy marriage but also lead your life with your own preferences.