How Online Marriage Counselling Programs Salvage Relationships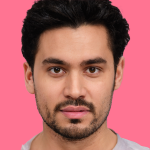 As soon as you get married, lots of expectations reside on your shoulders to make your relationship last longer. But still, you never know when a point of conflict emerges in your healthy relationship. Well, we don't expect anything of that sort to happen in anyone's life but at the same time want them to take the required help from online marriage sites counselling. There are hundreds of such programs already going on and couples can swiftly enroll them online to salvage their relationships. You might agree with us here that marriage happens to be a beautiful eternal bond that needs to keep refreshed from time to time. You might be thinking now why any such refreshment is necessary to keep the relationship prosper? Well, we must tell you that when you find yourself in an impeccable wedding lock, you can't afford to take chances and underestimate your relationship in any way. There can be hundreds of reasons why a single conflict can ruin your entire love life. In most of the cases, couples are able to find a solution that helps them salvage their love life. But in some peculiar cases, couples become futile and don't show their conscience to save their marriage. In order to help them unconditionally, there are new kinds of online marriage counselling therapies available online that they can't afford to miss.
In these hard times, a happy marriage life can also take the shape of a creepy and underwhelming tale of bad experiences. Now, what you need to do to prevent this to happen? Well, in most of the cases, couples already know how they need to keep igniting the level of excitement and trust within each other. Sometimes, the stage reaches to a dead end where you can't afford to go back to your normal lives. The reason why this happens is due to the ever mounting pressure from your spouse.
The reasons why a good marriage eventually spoils if not taken care can be heaps but this is not the case with every single relationship. Even if you have reached to such a drastic stage where you think it would be hardly possible to come back to your love life, you can comfortably take the help of innumerable online marriage counselling and get resolve everything without undergoing any sort of conflicts.
What is Counselling
Before explaining you more about online marriage counselling, you must be aware of what that actually means. Well, we are not here to explain everything in great detail but can otherwise help you to understand the term better. Hundreds of couples today have benefited immensely after taking these sessions.
A counselling is nothing but a kind of mediation by someone whom you do not know at all. He or she comes from outside of your marriage to counsel you and your partner. Now, please take a look at why couples need such online marriage counselling sessions more than ever.
 Why there is an emerging need of online marriage counselling?
There are hundreds of online matrimony sites available to help you find your most preferred life partner. At the same time, these online web portals also help you resolve your spoiled relationship quite efficiently. Have you ever realized the level of efficiency of online matrimony shops?
Well, there is no doubt that they deserve lots of applause to not only providing the most desired bride or groom for users but also taking the initiative to provide online marriage counselling programs to help couples saving their relationships.
With the ever mounting use of technology and the ease of life, people are going smarter than ever. But when the question of their futile relationship arises, they start behaving like kids.
This is because they tend to get a feeling that if they are unable to help themselves, there is no one on the planet to figure out their conflicts. Is this the right way to proceed towards a solution?
And probably, this is the reason why more number of couples need online marriage counselling to cool down their egos / mindsets or any other point of conflict.
If we tune our discussion more precisely, then we can say that most Indian couples stay away from such counselling sessions. It can be due to the fact that these counselling programs are not being accepted by our society. But this is not the case with every couple. In fact, most of them are overwhelmed after such sessions are given to them.
Most of the time, you might have seen these web portals giving free online marriage counselling sessions to settle down the bitter experiences between couples.
Nuclear families have become the norm
Well, this is undoubtedly the main reason why such things are increasingly happening and couples have to undergo with either paid or free online marriage counselling sessions. This was even applicable to older couples as well. And if they find themselves in any kind of tiff due to any reason like money problem or children, they would always have a source of wiser and older people to counsel them with best of their interests.
As we are currently living in nuclear families where you have no other option but to live alone with your spouse and children, more number of cases is emerging as the couples are not able to resolve their household conflicts with their own. And they have to take the help of online marriage counselling sessions to sort out the matter.
Marriage counselling has always been helpful
In most of the cases, online marriage counselling has been found fruitful. This is because it always sooths you from inside when another person takes the responsibility to confront you by using best of his abilities. While sitting for a session, you become more comfortable and things seem to start taking a nice shape. And this is why, these programs are meant for.
To be precise, you can expect a plethora of things to happen during any such session:
You get an opportunity to learn amicable and far better communication tactics.
You feel far less defensive about admitting your own mistakes
You only get a speculated time to figure out how to recreate the magic between couples
Learn the ways to interpret things from your partner's perspective
To become mindful of each other's expectations
There is an emerging need to understand each other's priorities and commitments to help your relationship last longer.
Today, online marriage counselling can very well rescue a relationship that is going futile. These online sessions can very well save a good marriage with the help of fruitful mediation.