How to Approach a Partner on a Matrimonial Site?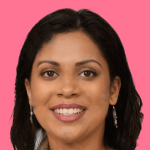 Every relationship requires good understanding. In today's world, finding a best friend or a suitable relationship is getting increasingly difficult. However, with the assistance of technology, a person might locate their soulmate on sites like matrimony sites.
Well, matrimonial sites are quite helpful nowadays in finding the right match for marriage, as an individual may locate the person with the use of technology, as the wider search may enable them to cater to the numerous groups and casts of India. As a result, websites make it simple to access all of the registered profiles.
With such support throughout the technology to find a partner is quite simple but to approach another profile seems to be a challenging task and is becoming a hurdle for most of the registered profiles. For this here you will find some tips which will help you to start conversation and also to make you more compatible as compared to other profiles.
As we know that the world of online matrimony services may provide a myriad of previously unavailable options. If you dare to 'login' with the appropriate motive, distance is no longer a barrier to meeting your life spouse. Here are some pointers to help you navigate the space while making the most of what it has to offer.
Create Accurate and Complete Profile: You must provide accurate and complete information. When giving information about oneself, one should always be truthful, because incorrect information may elicit attention from another person, but ultimately, the authenticity of information is what helps you discover the ideal match.
Photographs are required in Matrimonial Profiles: Photographs are required in matrimonial profiles since they are the most crucial component. Viewers are affected by photographs. Upload as many photographs as you can, in a variety of locations and situations, to let the other person get a feel of your personality and, most crucially, how you look. Photographs shot on the spur of the moment should be posted.
Check to see if your profile is properly detailed: The more information you provide in your profile, the better! All pertinent personal information, including links to social media platforms profiles should be provided, since this creates authenticity and lets the other person discover more about you as a life partner.
Do your due diligence: If you like someone's profile, don't connect or express interest too soon. Online chatting platforms are your best friends here. If their full name was included in the profile, it's a good idea to search them out online. Having a name isn't always enough, especially if it's not very distinctive. Look up their name, as well as the school, company, or industry in which they work. Also, have a glance through the first few pages on online search in order to see if there are any recent news pieces about his or her past. Many newer matrimonial and dating services now need a Facebook or LinkedIn ID, as well as the number of friends.
Don't be afraid to take the initiative for a good relationship: When seeking for a possible spouse or simply a simple date online, the adage "fortune favours the courageous" is quite good. Now, when you like other profiles and find that their social profile appears to be genuine as per your requirement, the only way to truly get to know them is to contact them. Most websites, mainly the matrimonial sites have the option to 'express interest' and 'connect' choices.. While the former is useful for quietly conveying your objective and seeing what results, the later is far more effective at expressing seriousness of intent. So, take the initiative and indicate that you're interested in connecting with the individual's profile.
Reasonable chatting: There are two categories of people when it comes to online connections. Extroverts who prefer the spoken word and insist on having a phone call, and introverts who prefer to chat or send an SMS first before speaking or meeting. It is not a big deal if the other person's perceptions; do not make you happy. If your gut tells you that you need to understand more about how he or she acts before moving forward, choose to communicate. This is a fantastic time to ask extra questions, learn about their hobbies, educational history, work experience, and basic compatibility before engaging on a deeper intensity. This data may now be utilized to back up what you've previously learned on social media.
Manage your emotions: Even if you get to this point, you never know where things will go until more formal discussions take place. While picking a partner to date or marry is a highly emotional decision that will affect the rest of your life, don't go all in unless you and your partner are both clear about your goals and where you want the relationship to go. Setting realistic goals for yourself might assist you in accomplishing your objectives. Of course, be emotionally engaged, but wait till you're dating to see how far you'll go for this individual.
Investing your time: Finally, while the internet provides a variety of possibilities, it also has hundreds of ineffective profiles to filter through. It is not for people who are unwilling to put up the effort or spend the money required to locate the ideal companion. There are new marriages and dating services intended exclusively for urban, time-pressed employees that choose and provide a limited pool of profiles. Whatever the case may be, you must set out time to interact, discuss, and meet with others before making your own decision.
It can be determined that among young working-class people, matrimonial platforms in the form of mobile and internet applications are still the favored technique of finding a match. Matrimony websites are having their privacy and security policies which allow user to connect the profiles who have registered with their actual identities with their identity document, in order to prevent fraud and phoney people. As a consequence, there are no concerns regarding genuineness. Marriage is not an important event but also is a way of a new life journey of a person's life. In India, it is seen as more of a cultural event than simply two people coming together to spend the rest of their lives together.