Tips for Parents to find Matches for their Kids on Matrimonial Sites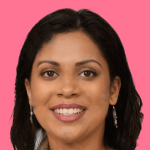 In this modern era, everything is getting updated according to technology. Even if it is the smallest thing that is used in the day and no matter what the assessment decision is, they are also easily accomplished with the help of technology. Even if it is the smallest thing that is used in the day and no matter what the assessment decision is, they are also easily accomplished with the help of technology. In the online age, people are also solving their personal problems through different types of search engines like different platforms, which the Internet has stood as a boon, especially regarding the topics of marriage. Along with this, people in society consider it most accurate and simple to use the matrimonial website for their children. For this, today we will discuss the topic that how parents should create a profile for their children on matrimonial sites and what should be kept in mind for children to choose a good partner. So there are some tips which would be useful for you.
Create a profile based on children's needs rather than your own
The first and foremost thing is that when you create a profile, keeping in mind the treats of your children, make the profile well so that after seeing that profile, other profiles may send requests to contact it. In the profile, describe all the things that your children have in them like education, career, interest, and family background. Whatever is written should be described correctly and accurately because only real information is more likely to get the right match. For example, if your child is talented such as in singing or dancing, then definitely mention these things so that other profiles can be attracted by seeing these.
Build a Profile with Your Kids
It is a very important thing that while making a profile, always keeps your children with you so that when the profile is created, they also know what is mentioned in the profile. It is a good thing that parents do for their children, by creating their profile on the matrimonial site but using these things beyond the understanding of children may hurt their personal sentimental. So make sure that your children are aware of such matrimonial profiles which you are being created for them.
Share each profile update with your kids
The next most important thing is that it is necessary for the parents to inform the children about the updates on the profile like getting requests or establishing contact with any other profile. Because such profiles are created in the name of the children, then it is necessary for the children to be aware of this.
Don't take action without asking
It is often seen that especially in Indian society, Indian parents take the matter forward without consulting the children in the context of marriage. As a result, even after the marriage is finalized, the children are unable to live happily in their married lives since it is not thought proper to seek their advice before marriage, and the child's marriage suffers as a result. So it is advised not to take any required action without considering your offspring's advice as it is a matter of life for them.
Nothing should be imposed
When you locate a decent profile for your children on a matrimonial site, take great care to talk to them about it without putting them under any pressure to inform them about these profiles. Because, in today's culture, the rights of children to live life have been granted to them by the Indian Constitution, which states that no form of pressure may be used on children to do any task or make future decisions without their consent. So bear in mind that you do not put any pressure on your children, especially for those profiles that are accurate and correct in your opinion, because it also depends on the children's conduct and the type of life mate they desire.
Allow your children to communicate with other Profiles
Although it is common in today's times for children to allow their parents to construct their profile on a matrimonial site since it also relies on their behavior, such as some individuals feeling timid or uncomfortable with these things, such a profile established by parents is appropriate in this context. For which children have issues later due to not having much information about their own profile, therefore when you make your children's profile on the matrimonial site, after that when you locate a nice profile for your children, and then ask your children to start communicating with other profiles. Practically, it is observed that effective communication is the beginning of a good relationship; thus, if you have built the profile of your children yourself, you should invite your children to connect with other profiles because they themselves move ahead to comprehend the good mate.
Make your children feel at ease
After locating a nice spouse's profile, make your children feel comfortable talking to them so that they will take their own action since understanding a life mate requires them to do everything themselves. Marriage is a significant responsibility, and knowing each other is crucial. So, let them ride their own life's boat.
Investigate everything on your own
Well, While creating the profile, verify everything yourself so that your child has a good future On the internet, there are various fake profiles also which create disturbance after a while so be careful and investigate each and every parameter of other profiles while finalizing all the things for your children in order to get a good partner for the marriage.
Tip for children also
Lastly, some things that children also need to understand like don't be hasty in everything and respecting parents in everything. As it is regarded as a blessing in this world, especially in a nation like India, as Indian parents take care of their children throughout their lives, you should pay attention to everything your parents do and, if you agree, please do it. So all the things depended on the basis of mutual understanding between parents and the children so while finding out a good partner both parents and children need to be understood the prospective which are required. So, if you are in a search of a good companion for your children then the NRIMB.COM would be a good platform for you in order to find an exact match for your kids. Hope these tips will help you good luck.