How to Use a Matrimonial Website for a Perfect NRI Shaadi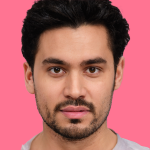 Straddling the frontier between elegance and gaze out into the rituals of an NRI Shaadi, it is regarded as one of the most auspicious occasions for anyone. If you look around to have a glimpse in the past, you would realize that first, it happened to be your family priest who would quite meticulously look deep into the perfect match for the family members by resourcefully drawing on his immense community or other network resources.
After this, it was the realm of matrimonial classifieds that flooded all the major daily newspapers to help all the probable NRI bride or NRI groom to find their soul companion. Well, you must have seen all those abrupt and short classified ads (in the past) that simply talked about bashful bridegrooms and demure brides.
But today, in the world of IT and Internet, we have come along so far to settle down the life's most elegant moment, being created in heaven-online.
Gone are the days when people had to take tensions in finding the perfect match for their children. Be it a bride or groom, they had to struggle a lot in order to find the most suitable matrimonial alliance for them.
But these days, you do not actually need to make all hue and cries to finalize the best life companion for your kids. Now, all that you need is to find the most trustable matrimonial website to explore the possibilities for you.
Please take a look at a few things that you must consider before selecting the right matrimonial website:
Post your Most Relevant and Updated Profile
There can be hundreds of ways you can gauge a particular profile, especially if it suits your needs in any way. You can do this either by examining hundreds of NRI matrimonial profiles that come along your way or you can do this in a much better way by posting your most recent profile online. This happens to be the best way for anyone who is looking for either a groom or a bride.
However, there are certain ways recommended where you must organize an impressive profile match for you that should comprise a good design and crispy biodata, along with some other information regarding the family background, likes and dislikes, and other pertinent information.
So, if your online matrimonial provider is loaded with similar profiles, then it would be fruitful both for you and others.
Online Picture Portfolio Serves the Purpose
You must have come across that most matrimonial websites (in general) have now started allowing their users to attach a unique picture portfolio of themselves. As you can perceive that an image is worth a thousand words. But at the same time, you need to be extra cautious with that by not going overboard by uploading your pictures.
All that is required from you is just to be conservative and avoid attaching your additional photographs.
Well, you may do this only when there follows a serious inquiry about your profile. At that time, you can always submit them to anyone who is asking for the same. Please also note that the focus of your image gallery is just to set the negotiations that will most probably culminate in the forthcoming rituals.
Try to Build Relationships and Be Prompt
Well, it happens the way it is. After you post your profile on your most trustable matrimonial website, you will soon start receiving messages in your mail inbox.
The best practice for you will be to examine each and every response with your conscience. Always be polite even if you disapprove any profile that does not stand well as per your expectations. As you see, time always happens to be the essence after it comes to better organize the process of most efficient NRI matchmaking.
Your Confidentiality and Privacy
Albeit, most of the established matrimonial web portals take every care to scrutinize their subscribers, still, there is nothing to prevent anyone from misusing the access. That's why; we recommend that you must limit your contact information only to your email address.
In addition to this, work or home addresses, Phone numbers, and other such information should never be shared.
These days, a number of online matchmaking profile vendors provide your respective profile snippet that is also indexed by the most search engines. This way, a portion of their profiles already go in public. So, avoid sharing your personal phone numbers, as stated above.
Respond to Other Profiles in Your Vicinity
If you are waiting for the doorbell to ring after you post your profile online, then this may not be enough. All you need is to be proactive and patient. Start browsing your NRI matrimonial site and simultaneously look out for other profiles registered. It may happen that your life partner is waiting for you and might just be on the very same website as you.
As you see, the match maker's real quest happens to be much painstaking. But you do not need to be upset even if it is taking time to find your most compatible life partner. Just be patient and wait for the right time.
If you do make a habit to spend a few hours on your matrimonial website, it can reward you with some great results. So, please follow all the tips being suggested here and continue to look out for your life partner with as much zeal.
The blog explains in depth about the ways to use your matrimonial website in an effortless manner. By following the tips like making a picture profile, being proactive, etc., you can definitely save a lot of your time in finding the most compatible soul mate for you. In the same ways, there are some other things discussed in the blog that you should avoid doing, like never share your personal phone details on the web. Instead, limit all such information to your personal email address. You may share it only when you start interacting with any profile you are interested in.
The blog gives insights to readers about the ways to organize the perfect NRI Shaadi with the help of your online matrimonial provider. It further explains how to use your matrimonial website most efficiently to meet with your prospective NRI bride or NRI groom. The blog is loaded with a few tips and tricks that you may implement while looking out for your most compatible matrimonial match. At the same time, it also gives you some insights about what you should avoid while selecting the profile you are interested in.