Importance of Kundali Milan for Marriage in Indian Matrimony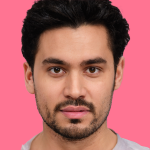 The concept of Kundali Milan in Indian marriages has been going on since the ages. Even now, you can see the presence of this custom in most marriages as per Hindu matrimony and customs. Today, the only basis of millions of arranged marriages is the process of Kundali Milan for marriage that happens to be the first and foremost thing that takes place before a wedding happens. India is such a country where the culture of arranged marriage is very much there. And this is the reason why see the presence of so many online marriage bureaus in helping their clients to find their respective life partners.
Horoscope matching happens to be an eternal part of most arranged marriages that are accomplished as per the Hindu matrimony system. The system of accomplishing arranged marriages in the present system that basically takes place online is not completely different than traditional matchmaking system.
This is because you first need to undergo the process of horoscope matching for marriage before going ahead. And this is how an arranged marriage is accomplished in the best ways possible. In this post, we are going to update you with some of the benefits of Kundali Milan
Please have a look at some of the benefits of Kundali Milan for marriage in Indian matrimony system:
What's Kundali Milan
There are people who do not like to go for marriage after having any kind of bad experience related to weddings. That's why; they want to remain bachelors for their entire lives. But we need to understand that either you are a bachelor or married has its own advantages and disadvantages.
Varna Koota
Varna Koota basically represents the degree of Spirituality in the wedding bride and groom who are about to tie their nuptial knot. In this ritual, the 12 Rasis are basically divided into as many as 4 categories of Varnas that include Brahmin, Vaishyas, Kshatriyas, Shudras. Please note that Varna of a groom (in most cases) should be either equal or superior to his bride.
Vashya Koota
In this very ritual, all the different signs of zodiac are basically divided into 4 categories:
Quadruped or Chatuspada– Taurus, Aries, first half of Sagittarius, Libra and Aquarius.
Manushya or Dwipada– Virgo, Gemini, first half of Sagittarius, Aquarius and Libra
Jalchar Rasi– 2nd half of Capricorn and Pisces.
Keet Rasi– Scorpio
Tara Koota
Tarakoota basically indicates the mental compatibility between a bride and groom. In this very ritual, you basically need to count the number of all Janma Nakshatra of bride with respect to groom. After that, the result is divided by 9. Now, of the remainder comes out to be either 3, 5 0r 7, it is known to be inauspicious. Here, the score is given 0. In case, the score comes out to be 3, then both benefit, In case, one is malefic and the other is a benefit, then the score comes out to be 1.
Yoni Koota
Yoni Koota reflects the sexual compatibility of the couple who are going to tie their nuptial knot. In case, the Yoni Koota of the couple comes out to be the same, then the results are favorable. Otherwise, there is going to be enmity between them.
Grahamaitri Koota
This is known as Grahamaitri Koota which is known to signify the friendship between the wedding couple.
Gana Koota
At the time of Kundali matching, Gana happens to be the most crucial one. It basically signifies if the concerned person is having a liberal or traditional mindset.
Conclusion – Horoscope matching for marriage always takes place in the beginning to mark the success of a wedding.