Fundamental Checking while Horoscope Matching for Marriage in Tamil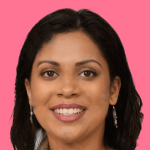 Like any other wedding, Tamil wedding is also known for its tradition and culture. If you compare Tamil matrimony with any other matrimonial system, you will be able to find lots of differences. Please know that the country has a rich culture of arranged marriages as per the different religions and customs. Out of several arranged weddings in the country that are being done, Tamil Weddings Rituals are of unique taste. Even if you didn't attend any such wedding in the past, there is no need to worry. But before going for any such wedding, you should at least know about a few things that will help you to get the maximum out of it.
In this post, we are going to update you with the importance and relevance of Telugu Jathakam for Marriage. In a Telugu marriage, it is quite essential to get the marriage successful by following all the traditions and culture given in the religion. And this is the reason why such marriages happen as per their own culture and rituals. You might be interested to know that out of a number of rituals in a typical Telugu marriage, Telugu Jathakam happens to be an integral part of their weddings.
You may find so many Telugu brides and grooms on a leading Telugu matchmaking portal. In the same ways, these weddings take the help of astrology, especially in matching the compatibility of two given matrimonial profiles.
Now, please take a look at some fundamentals for checking while horoscope matching for a wedding in Tamil:
First House
This is one of the great aspects of checking the basic fundamentals for horoscope in Tamil weddings. The first house represents the health, physical appearance, character, strength, and weaknesses of both the bride and groom. These are a basic and common factor for marriage which is analysis by the priest before matchmaking
Fifth House
Well, the fifth house largely signifies to the children and happens to be another great factor in a Tamil wedding. This capability of this house to have children, progeny possibilities, conception, miscarriage, relationship with your children, and their health is all governed. Now, if it gets connected by Jupiter, then the bride would definitely have children.
Seventh House
This is going to be related to the spouse as it specifically deals with your life partner. In most arranged marriages, you can see the different cultures and rituals are celebrated from time to time. And while specifying this at the time of a Tamil or Telugu Matrimony, you can find its relevance towards committed relationships. And so, this house should be well occupied by good planets. or at least be aspect by Venus or Jupiter.
Ninth House
Like other houses, this house signifies of being lucky and religious which is equally a great aspect in a Tamil wedding. It also defines your relationship with brother and sister in law.
Shasta-ashtakam
This is quite crucial that signifies that bride or groom's Rasi should not fall either 6th or 8th from his partner's Rasi which is specifically known as Shasta-ashtakam. As per the rituals, the bad effects are quite reduced if the Lords of both houses happen to be the same.
Sapthakam or Sama Sapthama
In case, the bride and groom's rasi is found between 1-7 axes, then it is regarded as the 7th house from different rasi. And this signifies to be a happy and prosperous marriage. And this is the reason why everything is scrutinized before heading towards the final proceedings of the marriage.
Sixth House
Well, this is also a significant house that specifically denotes the overall health of both the bride and groom. At the same time, it also denotes other legal or court issues.
Conclusion- Telugu Jathakam for Marriage signifies following various traditions and rituals in accomplishing a Tamil wedding.
Useful Links