Beautiful Moments between Indian Bride and her Dad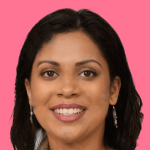 Today, Indian matrimonial sites have attained a great position in the entire matchmaking industry. There was a time when most users had to struggle hard to find the appropriate matches. But today, they do not have to undergo any such hassles by Matrimonial sites. If you look at the overall matrimonial business online, it has been flourishing well for the last few decades and is expected to continue with more pace.
In the same ways, most Indian arrange marriages are going settled successfully with the help of online wedding sites that provide their unmatched support in every way they can. This is the reason why you see millions of users have maintained their trust in these online wedding sites that are busy doing great business across the globe.
These days, users already know what is going to be the best for them. In that sense, they are ready to pay anything for the quality services they get. In this post, we are going to discuss some of the cute moments between an Indian bride and her dad that you should also know before exploring more on Indian marriages.
Emotional Journey
From the beginning till the time of marriage, a father has to play all the roles in all these different stages of the life of his daughter. In fact, all these life stages happen to be the crucial parts of his life. There come so many emotional moments during the life of a father when he has to take care of his daughter. But the most emotional moment in the life of a father comes at the time of his daughter's marriage. Although the moment is full of joy and excitement, it is also a great teaser for him. This is because he gets separated from his daughter after marriage.
Finding the Right Match
It's quite a natural phenomenon to see how most Indian fathers become so emotional, especially at the time of the marriage of their daughters. At the same time, he is also responsible for finding the right match for her through a traditional matchmaking system, but now they also prefer online Indian matrimonial sites to find a prospective groom. It's generally seen that a father mostly ignores even to get separated from his daughter. Well, this is just the case of overprotection to their daughters. In other words, a father is far more protective of his daughter as compared to any other person on this planet.
Opting the Right Guy
Most of the time, it is seen that a father tries to make every single effort to find the right match for his daughter. This is because giving away his daughter to someone else is not an easy thing for him. But he has to do it for the sake of her life. And when the occasion comes forth, he tries every way possible to find the right match for his daughter.
Wedding Preparations
At the time of wedding preparations, there is so much work to do. You might have seen a huge gathering at the time of marriage preparations. In fact, there are so many guests who come to the wedding. As time passes, the rate of emotions goes high. As far as the father of a bride is concerned, he is the most emotional person in the entire wedding.
Giving Away the Daughter's Hand
This is the moment when a father has to place his daughter's hand to his future son-in-law. As it seems, this is the most emotional moment of the entire wedding. This is one of the most emotional phases during a wedding ceremony.
Conclusion- There are loads of beautiful moments that come across between a father and his daughter in the concept of Indian arrange marriages.