Why Indian Arranged Marriages are so successful?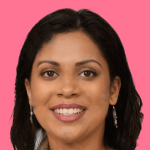 There are lots of factors that come together to make a marriage successful today. In making a marriage successful, you can't neglect the importance of marriage bureau online. There was a time when you had to undergo loads of hard work to find the best soul mate for the purpose of a quick and reliable matrimonial alliance. But now, there are so many easy and quick ways that you may implement to find your desired life partner.
We are living in such a digital era where almost everything has become so easy and comfortable. Today, all you need is an Indian bride and groom to refer them to the right wedding portal where they can get married successfully.
Indian marriages precisely work on the concept of arranged marriages. However, if you look at the other side of it, there are different kinds of marriages that are accomplished elsewhere involving love marriages. They also fall into the category of dating and all. This post is all about the reasons why most Indian marriages are successful.
Please take a look at some of the reasons why Indian marriages have become so successful in the recent past:
Arranged Marriage Concept
As you know, India has a rich culture of arranged marriages where both Indian Bride and Groom come together and tie their nuptial knot in a wonderful fashion. They get married in their own religion and custom, especially in the presence of so many holy chants and rituals altogether.
Merging of Two Families
In the arranged marriages concept that has been flourishing well in the country, since the beginning involves the togetherness of both the families of bride and groom in a sporting way.
Here, both families know each other in one or many ways:
Expectation Level
In an arranged marriage, you have the minimum expectation level from your spouse and his respective family. And so, both life partners have enough time to look into things and sort out any issues.
Better Choices
If you are going ahead for an arranged marriage, then you always have so many choices for you that are available at all times without any interruption. Today, you have almost everything well in place in that you can manage by sitting in the comfort of your home. For example, you can directly visit any Indian Matrimonial sites and can find the best bride/groom for you as per your expectations.
Social Compatibility
Apart from so many reasons that we enlisted above to prove our point that arranged marriages are better and successful, social responsibility is just another good reason as well. When you tie your nuptial knot, it means that you are not just married to your partner but with his entire family. And this is somewhat crucial in an arranged marriage that you won't find in any other marriage. From the very beginning, you see the existence of two families that you need to take care of. However, you won't find this feasible enough in love marriage.
The Courtship Period
Before you take a decision to go ahead with your selected bride or groom, there are hundreds of times that you and your family members review their decision to go ahead with the selected match. And this is what is called as the courtship period where you have ample time to decide about your future life partner.
Not only this, but your family members also get enough time to scrutinize their decision before going ahead for the marriage. In most cases, the final decision is taken collectively.
Conclusion- Today, Indian bride and groom have all the privilege to decide their future wedding partner in their own ways.