Interesting Facts about Devanga Weddings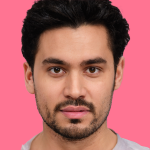 Devanga weddings have always been a source of inspiration for most users as they are known to be full of magnificent rituals. Although, rituals followed in Devanga matrimony are just like any other Hindu marriage but still, they have an edge over other weddings, mainly due to the cultural differences. After the inclusion of hundreds of online wedding sites, users are not only able to enjoy more but also able to know the differences between weddings that represent different cultures and religions.
These days, most weddings take place using loads of fun and enjoyment. As far as finding the right groom or bride for the purpose of wedding is concerned, millions of users have shown their interest in online wedding sites. Without any doubt, we can say that hundreds of wedding sites have come forward to help their respective clients with all their wedding dreams.
In these long years, online matrimonial sites have attained the immense trust of their clients and continue to woo their clients in a realistic way. In this post, we would like to update you with some of the most important things held in Devanga matrimony.
Please take a look at some of the interesting facts about Devanga matrimony:
Role of Mediators
Do you know that a Devanga marriage is fixed only through mediators? In other words, this kind of matrimony involves the role of mediators as they do not allow the direct wedding to take place. This is the reason why these weddings have a lesser scope of love marriages.
Pre Engagement Rituals
Before the engagement, there are so many rituals that are followed in Devanga matrimony. Here, the role of mediator comes forth once again as he fixes the meeting of both the prospective bride and groom over a cup of tea. This is the time when the boy and girl tend to meet with each other. And if both agree for wedding, then a date for engagement is fixed.
Engagement Facts
Please note that engagement ceremony in a Devanga matrimony is quite a simple affair that takes place at the bride's place. This is the time when both the family members tend to attend the entire function that actually takes place with loads of laughter and excitement. At this time, only a small ring exchange takes place with some exchange of gift items.
Harishina
Please note that Devanga weddings are generally performed in a span of 3 days that specifically start with Harishina. It's one of the rituals where the turmeric powder is mixed with oil. After that, the entire mixture is spread over the bride's face and legs by married ladies. Please know that turmeric basically acts as an antiseptic and when it is mixed with some aromatic oil, it enhances the overall beauty of the future bride.
Bangle Ceremony
Bangle ceremony follows the list of rituals where the bride is asked to wear bangles by none other than married women. Not only this, all other married women have to wear bangles as well. The entire ceremony happens to be the kind of celebrating womanhood on the special occasion of the engagement ceremony. At this time, the bride is taken for a special bath with all the rituals continue throughout the entire night.
Kashiyatra
The above ritual happens right on the day of the wedding where the groom has to go on Kashiyatra. It's mainly a kind of fun ritual where the groom only wants to become a saint and does not like to get married. At this time, the bride's uncle intervenes and asks the groom to meet the bride.
Conclusion
After the inclusion of online matrimonial sites, you can have all the fun during Devanga matrimony rituals.