What Makes Telugu Weddings Stand Out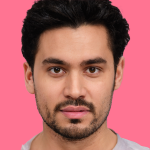 Today, the wedding industry has been growing just like anything. There was a time when users had to rely on traditional matrimony services. Talking about Telugu matrimony, for now, there are so many online wedding portals are available that help their clients in rectifying all of their marriage related issues. Most of the times, people face the issue of finding the right life partner for them. But now, especially with the help of some of the leading wedding sites, it seems to be quite an easy task.
India is a country where you can find different weddings related to different religions and cultures. Out of all those weddings, Telugu weddings specifically relate to an altogether different culture and religion that looks different than any other wedding. This is why they are one of the most enjoyable ones as compared to others.
Please take a look at some of the reasons that make Telugu weddings stand out:
Concept of Spirituality
Unlike any other wedding, Telugu weddings are known to incorporate as many religious cultures and customs that not only look quite different from others but equally fascinating as well. This is the reason most users like to accomplish such weddings by following all the customs and rituals. One great thing about Telugu weddings is that they focus on spirituality more than anything else.
Participation of Women
If you look traditionally, then no Telugu wedding is known to be completed without the participation of women. This is the reason why you might have known that Telugu weddings generally respect women and at the same time also consider them equal to their opposite sex as far as weddings and other family matters are concerned.
Profound Décor
Traditionally, you will find a Telugu wedding full of dazzling decor along with loads of other magnificent themes that come in so many different ranges. All of them are known to ignite the entire wedding with fun and joy. More than that, you can find marriage canopy quite extravagantly decked in gold and other ranges that look amazing.
Pre-Wedding Ceremony
A Telugu wedding is loaded with so many unique and amazing pre-wedding rituals that make it look different as compared to any other wedding. For example, just a day prior to the actual wedding, both the bride and groom have their Mangal snaanam that represents a sacred bath. It's simply dome to mark the end of their early lifestyle and progression to marital life.
Madhuparkam
Madhuparkam is also known as colors of Madhuparkam that represents a beautiful ritual of a Telugu wedding. For example, a traditional Telugu bride is asked to wear the traditional red-bordered saree. On the other hand, the groom is asked to wear a dazzling red-bordered white cotton dhoti. Now, the entire color combination represents strength, purity and passion.
Bride's Entry
Another feature of a Telugu wedding that makes it different than any other wedding is the custom that relates it to the bride's entry to the wedding hall. As per their customs and religion, a Telugu bride is generally brought to the Mandap in a wicker basket. The ritual is performed by her maternal uncle. On the other hand, the groom is made to sit on another side.
Jeerakalla-Bellamu
Jeerakalla-Bellamu happens to be yet another unique and sticky feature of a Telugu wedding. The ritual looks quite simple yet traditional. Here, once the bride comes up to the Mandap, a curtain is generally placed between her and the groom. Here, both the bride and groom are not allowed to see each other for long.
Conclusion – A Telugu wedding is way different than any other wedding and comprises so many unique traditions and customs.