Most Famous Bengali Wedding Rituals that are Unforgettable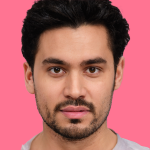 Before we update you with some of the most unforgettable Bengali wedding rituals, we would like to inform you that today, you can find the best wedding life partner for you as per your wishes. This is quite possible, especially in the presence of so many online wedding sites that are going popular. Nobody can forget the time when most users had to go with some of the old and traditional matchmaking methods that most users had already opted out. This is because they are not worth using it any longer. In fact, you can find most users have already left them as they lacked so many resources to help their clients with all they wished for. For example, they are unable to operate globally, but are limited to only a certain geographical area. This made many of their clients leave their services as they simply wished to marry with someone who is living offshore. In the same ways, there were so many other drawbacks that made them leave their matrimonial services. Now, when you discuss about finding the right matrimonial match in the Bengali community, you can always rely a handful of Bengali wedding services.
Please note that a Bengali matrimonial alliance is often called as Biye that happens to be more or less a visual treat. A Bengali wedding is equipped with some of the meaningful and deep customs and rituals that are performed in the presence of elegant decorations. Along with that, it is also known that a Bengali wedding happens to be a colorful combination of elegance, beauty and tradition. They not only forgo the showing off but also keep the roots firmly on various traditional elements. Their weddings are known to be an elaborate affair with their cultural celebrations lasting for almost 2-3 days for the entire day and night. Please know that a Bengali matrimonial ritual happens to be different among the two of the main subcultures in Bengal. In that sense, a Bengali wedding along with its traditional culture and rituals look quite meaningful and elegant as compared to any other wedding ritual. This is the reason why most people have praised such kind of Indian weddings. The bunch of traditions and culture come out only at the time of their weddings and other kind of traditional events. Now, please take a look at some of the Bengali wedding rituals that are known for decades:
Pre-wedding Bengali Rituals
Pati Potro/ Paka Katha
This kind of Bengali ritual is nothing more than a formal meeting of the families of bride and groom after they agree on so many different facets of the wedding. The term Paka Dekha is precisely used by none other than the Ghotis, whereas the term Pati Potro is used among Bengalis.
Aiburobhat
The term signifies a kind of bridal shower that happens one night before the actual Bengali wedding takes place. In general, close family members and relatives are invited on the occasion. After the shower, the bride is treated to a special feast that comprises fish, rice and other dishes.
Sankha Porano
In this kind of Bengali ritual, the bride is made to wear the most traditional Bengali symbols of Bengali marital bliss. It's the kind of bangle made from red corals on the evening just before the actual wedding day.
Jol Sowa
This Bengali ritual is performed on the morning of the actual wedding. Here the mother of the groom and the bride is accompanied by a plenty of married women of the entire family.
Conclusion – In order to find the best Bengali bride/groom, the best option is to go with leading Bengali matrimonial portal.