Tips to Set up Your Matrimonial Profile in the Right Ways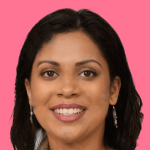 Setting up your matrimonial profile in the right ways is not an easy job. But still, you need to design it in the right ways. You might be wondering how to make it in the best possible ways along with its advantages. Well, there are hundreds of advantages to set up a matrimonial profile. But before we discuss all of them, let's take a quick look at the importance of matchmaking sites. Please note that hundreds of users are getting attracted to matchmaking sites in the hope to find the right matrimonial match. With the ever-increasing traffic on the leading matrimonial sites, more people like to visit them and join them in one way or the other. Gone are the days when most users had to use traditional or offline matchmaking services where they had to satisfy themselves with some restricted matchmaking services even after spending so much money.
Today, users do not need to spend so much amount of money to find their ideal soul mate. In fact, they just require to select the right matrimonial plan as per their like and affordability. For example, if you are in a hurry and have no time to tie your nuptial knot, then you would certainly require some good plans to find your right match at the earliest. In the same way, if you have enough time left to find your life partner on any of the matrimonial sites, then you would go for some other plan. This way, you are likely to choose the right matrimonial plan for you. In this post, we are going to help you out with some tips and tricks to design your matrimonial profile and upload it on the online platforms of leading matchmaking sites in the right ways.
So, please take a look at some of the ways to design your matrimonial profile in the right ways:
Introduction
The first and the foremost part of your matrimonial profile happens to be the introduction part where you need to introduce yourself with all the valid and interesting points. At the same time, you need to make sure that you do not go lengthy. The best tip to introduce you is to be short and crisp. Also, please try to mention a few details about you that are interesting and reflect your overall personality. Doing this would increase the chances of your profile get shortlisted by others who are just like you and are looking for the right match.
Choose the Right Community
The next thing that you need to keep in mind before setting up your matrimonial profile is to choose the right community. If you are able to do that in the right ways, then your profile would have some better prospects of finding your desired match. So, after you land at the free matrimonial site, you just need to select the right community and introduce yourself.
Be Honest
Another thing that you need to keep in mind is, to be honest. It means that you have to follow all the regular and healthy practices to design your matrimonial profile.  Also, never try to make others fool as it will only ruin your prospects of finding the desired match for you.
Post Your Recent Pictures
Posting the most recent profile pictures happens to be the key factor in designing the right matrimonial profile for you. This is the reason why the majority of users understand it and place the right and the most recent profile picture to convince others about your own profile.
Try to be Unique
It looks great if you tell everything on your own. Never copy others and try to create your profile in a simple yet provocation voice.
Conclusion– Setting up a decent matrimonial profile needs to follow certain guidelines that help you find the right match quickly.