Importance of using Hindu matrimony and Manglik matrimony sites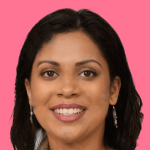 Marriage is a magical moment for every groom and bride because it is their dream day that comes once in a lifetime. Both brides and grooms have a great responsibility of choosing the right partner to lead a happy life after the wedding. Today, searching for the best pair can be very simple with the help of the different matrimony websites. Many online platforms are now providing a matrimonial service for finding a perfect partner with full satisfaction. All religions and all castes have separate matrimonial sites to find a bride or groom within their circle. When it comes to the Hindu religion, there are so many Hindu matrimony websites available on the internet.
 Hindu matrimony sites:
Hindu religion has a rich culture and habits of conducting wedding ceremonies with different sessions. For the people who are Hindus, marriage is a very big occasion of their lifetime. They are following more than three days and a one-week celebration during the wedding ceremony. Finding an ideal life partner cannot be a risky process because there are so many Hindu matrimony & Manglik matrimony websites available online. Hindu brides and grooms are always cultured in selecting their partner for a happy married life. In this culture, marriage is not just a bonding between two individuals but it is a bonding between the two families.
Along with the best bride and groom, they also consider the best family members to make a beautiful relationship. The Hindus always require understanding, respectful, honest, and compatible partners and families to make a bond through the wedding. Nowadays, you can have the best opportunities for searching such types of partners on the Hindu matrimonial websites. Those matrimonial sites provide you a perfect partner for making a marriage relationship. You need to set a profile on the matrimony site by registration. Those Hindu matrimonial websites provide you quality matches to your personal profile.
 Manglik matrimony:
In Hindu astrology, one person can get a mangal dosha when he or she born in a condition of mars present in 1, 2, 4, 7, 8, or 12th position in the ascendant chart. It actually termed as a Manglik. The Hindus usually consider this Manglik condition of the groom or bride while arranging for the marriage. There are separate Hindu matrimony & Manglik matrimony websites available to find the right partner with this condition. There are wide numbers of groom and bride profiles available on its incredible database. The experts who are maintaining the matrimonial sites will understand the demands of the clients and provide the best matches from the database.
They are hardworking people who require a complete satisfaction of the customers. Whether you are a bride or groom, this best matrimony site first collects full information while registration and create a personal profile. You can set privacy policies to show your details and photos to others. By creating a profile on this matrimony site, you can get more numbers of offers to find the right life partner.
---
Reference Links: