Top 5 Reasons Why Marriage is So Important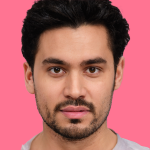 Have you ever realized the importance of marriage in one's life? If not, then this post is just for you to make and feel why it is regarded as one of the mandatory things in life. In fact, we are going to update you with top 5 reasons why marriage is so important in your life and also the fact why one should go for it in spite of so many pros and cons of marriage. If you dive deep into the reality, you will come to know that marriage is full of a lot of experiences that are sometimes sweet and bitter. But at any time, it happens to be the utmost reality of life. Also, you do not need to marry just for the sake of it. Instead you need to see how the sweet bond of marriage makes your future bright by having a great relation with your life partner. This is the reason why you witness millions of people go for it. In fact, you will find so many views from people who are married. In the same ways, you may also like to get the views from those who either didn't get a chance to get married or they didn't like to get married. And therefore, you will find hundreds of views from them about marriage. There are people who know the actual meaning of marriage and are living a happy married life for years. On the other hand, you will find those who didn't get the success.
But in either case, you will come to know about the different aspects of marriage by taking all their views together. Now, if you take a look at some of the scientific reasons behind Indian traditions, you will be able to see a much diverse picture which is going on in the entire wedding fraternity. Some of the traditions that a marriage has to go through are like the use of Henna (Mehndi). It's been in the tradition for a very long time. Be it of any Indian community, you will find the use of Mehndi. It's not only being used as a symbol of tradition but also happens to be a powerful herb that is used to shed all your stress during weddings. At the same time, it also cools your body and gives you relaxation. In the same ways, there are some other things that are being followed like Toe rings. The very idea about this is that wearing a toe ring on the 2nd finger strengthens the uterus of women with proper blood flow. Along with that, it also helps in regulating the menstrual cycle of women. In the same ways, there are some more like bells in temples, throwing coins in a river, etc.
Now, please take a look at a few reasons why marriage is so important:
Start of Family
The basic purpose of a marriage lies in to start your own family. And you can go ahead with that after you get married. So, experience the beauty of a marriage with your dream life partner.
Purity
You have a deep sensation of pure love from your partner only after you are married successfully.
Love
This is something you can get from your marriage. Love can be from anything to everything in a relationship.
Parenting
After you get married, you get an opportunity to enjoy parenting where you become the parents of your kids.
Completeness
Marriage gives you a feeling of completeness as both the partners enjoy their lives together.
Conclusion-The above post presents you with top 5 reasons why marriage is so important in your life.
NRIMB most trustworthy and best matrimonial site among various marriage sites. Register FREE Marriage sites with 100% verified profiles of Brides or Grooms. Meet your prospective life partner here.