Why Couples defying Jathagam Porutham in Tamil Marriages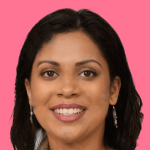 What is Jathagam Porutham in Tamil for marriage?
Jathagam Porutham is the matchmaking of the horoscope of the boy and girl for marriage to check the compatibility, peace, happiness, reproductive and other things which are part of married life. It is an essential activity in Tamil before having the decision of marriage. Date of birth is one of the oldest and popular methods in the south community for checking Jathagam Porutham in Tamil for marriage. In this method, the date of birth along with the birth time is taken of boy and girl and horoscope is prepared and there are ten to twelve properties or Guna's are matched to check the compatibility. According to the community guna's matching can be increased or decreased
Reasons to defying Jathagam Porutham for marriage by Couples
Nothing is remaining constant in this world and everything will be changed in the next moment according to astrology. According to the astrologer, the moments and the position of plants are affected. According to Hindu scripture, the position of the plants will decide our future whatever that is related to our marriage, business, job, child, and others.
It is the 21st century where we invent new technology every day. Due to this, we use and depend on technology and adopt the features quickly and believe in the realistic things which have facts. This can be one of the most common reasons not to follow up on our customs and traditions. There is no hard proof to believe in astrology and its related things such as Jathagam Porutham. It is one of the longest-running and popular customs in Tamil Marriages. It is the biggest reason for lagging. Jathagam Porutham in Tamil is followed strictly by the elders for TamilMatrimony. In a Hindu Culture, marriage is a very serious, interesting and hectic affair due to the customs and traditions.
The procedure of Tamil Marriage
A good marriage is a mixture of endless preparations, customs, and traditions. It is a hectic occasion due to the long customs, but the young generation doesn't want to follow the old rituals hence they want a simple and smart marriage where the only necessary rituals are followed. Jathagam Porutham or check horoscope compatibility for marriage is one of the oldest traditions where Porutham of bride and groom are matched to check the level of compatibility. Like this, they describe the future of two people. On this based, they also describe their life goals, future kids and many more things. But today it becomes a headache or burden for families because they deny a good proposal due to the mismatch of horoscope.  
Compatibility Test
The Compatibility between two people is depending upon their behavior, likes/dislikes, hobbies, qualification and etc., but in our traditional system, it is tested by the horoscope only. It is good to follow our customs and traditions for marriage, but when it becomes a headache or burden for the boy or girl and their families, and then they should be shed down. Today compatibility depends upon the mutual understanding of the boy and girl.
Final Words: No doubt, our customs, and traditions are running for a long time, but due to advancement in society and the modern beliefs of our youth, we have put aside these customs for their happy future. That marriage is the holy union of two souls and it should depend upon the wish of couples, not on horoscope or astrology. If you have been looking for a perfect Tamil Life partner, then your search ends at Tamil Matrimony Site which is a sister site of NRIMB(NRI Marriage Bureau) where you will get verified profiles of Tamil Brides and Grooms.
Reference Blog: Why Couples defying Jathagam Porutham in Tamil Marriages
---
Useful Links          Tamil Matrimony                           Telugu Matrimony