Reason why arranged marriages have become the ultimate choice of Indians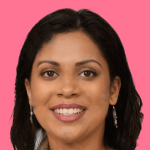 Arrange marriage in India is still majorly preferred by the Indian families. 80% of Indian marriages are arranged by the parents or head of the families with a high success rate. Parents screen for eligible bride or groom for their son and daughter through their social network. Nowadays they prefer reliable and best Indian matrimonial sites. Once the parents take the final decision, the bride and groom are allowed to meet with each other so they can discuss their future and expectations with each other.
Reasons for Arranged Marriages in India
Expectation level
In arrange marriage, you probably enter in a relationship with the minimum expectations. Even both of them are not well known to each other and they observe things and make some adjustments according to it.
Your parents know what is best for you
This is the biggest reason why arranged marriages are successful in India because our parents are well experienced and know better from us. Even they understand you, your requirements and expectations in a better way.
Social compatibility
In India, You are not marrying your partner; you marry with the whole family. Your parents must check your partner and their family social status. They must check their cultural background, qualifications, social status, and financial status so that you would be able to adjust.
The courtship period
In this system, families advanced and they exactly know about the call of time and youths requirements and expectations. Thus, if even they arrange a marriage between an unknown girl and boy, they let them spend plenty of time as the courtship period. So that to be couple can know each other better to spend a happy married life ahead
Well Trodden Path
It doesn't matter if it's a love marriage or arranges marriage. In both cases, the couple should build an honest and trustworthy relationship for a successful and happy married life. Marriage is quite unpredictable. No-one can ever assert about the success of a marriage. It's a lifelong commitment so it should definitely come from heart freely. Initiate the steps for marriage when you are ready not forcefully.
Final words: considering all the above-mentioned point the arrange marriages in India are still preferred way more than the love marriage. Still, the decision is of individuals whether they want to have a love marriage or arranged one