Things You Should Know Before Attending a Tamil Wedding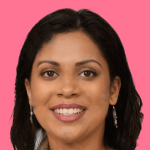 Have you ever attended a Tamil wedding? If no, then we are going to update you with a few things that you need to know before attending one. India has a rich culture of arranged marriages as per the different religions and customs. Out of several arranged marriages that are being accomplished each year, Tamil Weddings Rituals are of unique taste. Even if you didn't attend any such wedding in the past, there is no need to worry. But before going for any such wedding, you should at least know about a few things that will help you to get the maximum out of it.
Unlike any other type of wedding, marriage in Tamil has its own unique appeal. They are quite different than in North Indian marriages. And therefore, you need to know each and every aspect of such weddings before finally attending them.
Most of the time, you will see the presence of gold and red hues. At the same time, these types of weddings also pay huge attention to each and every guest. Tamil weddings also embrace red and saffron colors that specifically mark the sense of purity and completeness. In this post, we are going to update you with a few things that you need to know before you attend a Tamil wedding.
Please take a look at a few things that you need to know before attending a Tamil wedding:
The Venue
In a Tamil wedding, the venue is mostly a banquet hall or a temple. Along with that, there are times when the venue is held in the great outdoors and the regions like that. Please know that the family or guests who are invited have to be seated in the front. However, both the bride and the groom have to be seated on a stage along with the priest.
Time Frame
If you have come all the way from a distant place to attend a TamilMatrimony, you might be excited to know how long it would last. In case, you are not aware of the timing of a Tamil wedding, then please know that it lasts for around an hour and a half. The wedding is usually followed by either dinner or lunch depending on the time already set for the wedding.
Food Served
Those who are invited to a Tamil wedding also remain optimistic about the food served at the wedding. Please know those most Tamil weddings have a culture of serving only vegetarian food including dishes like rolls and patties, curry and rice, eggless cakes and Tamil sweets. The sweets are prepared locally using rice or buttermilk. At the wedding, alcohol is strictly prohibited for the entire wedding.
Wedding Gifts
As far as wedding gifts are concerned, most couples like to receive monetary gifts. In fact, there is no ritual of purchasing huge gifts and present them at the time of the wedding. Instead, you need to present monetary gifts only that may range from Rs 1000- 6000.
Practice to Eat Using Your Hands
As we stated that a Tamil wedding is a bit different than any other North Indian wedding, the eating patterns are also different. For example, the food is served on a banana leaf that you have to eat using your hands. In fact, you do not have to use forks and knives to eat the food served at the time of the wedding.
Dressing Sense
In a Tamil wedding, you are expected to wear only traditional sarees. Along with that, your hair should be adorned with flowers.
Conclusion- It's better to know a handful of things before you attend a Tamil wedding.