Amazing Russian Wedding Traditions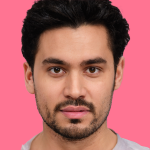 Russian wedding contains many different, unique and royal wedding ceremonies that are traditionally followed. Check out these Russian Matrimony Traditions which makes it so unique and Royal
The ransom
It is like a dowry. In some countries, Dowry needs to be paid before marriage. It is a fun type that shows the financial status of the Groom. Before starting the wedding day ceremony, the bride's parents hide the bride until the groom's don't complete the tasks which are given by the brides' made. In case the tasks cannot complete, they must have to pay for it.
The ceremony…
Russian marriage is legally an affair. Bride and Groom must have to sign some legal marriage documents in the civil marriage registration office. It will take 15 to 30 minutes to complete.
Betrothal
It is the first tradition of Russian matrimony ceremony. In this ceremony, the couple stands at the entrance of the church where the priest blessed them. Onwards, they receive lilted candles that they hold throughout the prayer and Holy Scripture reading.
Crowing
Wedding is well thought-out one of the seven sacraments for Russian Orthodox. While exchange the wedding rings, it is most important to place a crown on their heads. Followed that the couple shares a cup of wines and follows the priest three times around the lectern which symbolizes their journey into married life.
Smashing good time
Once the wedding ceremony is completed and announced by the priest a newlywed couple and the parents offer crystal glass to the couple for smashing. It is assumed that each shard's pieces signify each wedding year.
Witnesses
Once the legal requirement is completed which includes two witnesses at the official registration of the marriage.
You stay, you pay
Guest must have to pay for the glass, plate, and cutlery to be able to enjoy the food and drinks. The main reason behind this newlywed couple starts their married lives with money and they don't have to pay bills after marriage which can hole the pocket.
Cleaning the floor
When the guest reaches the wedding venue, they throw many on the floor and it is The Russian bride's responsibility to clean up the floor.
Gorko!
It is a drink that contains Garko which means bitter. It is a signal of the new couple for a kissing ceremony.
Take a bite
Before heading off the reception, they offered traditional bread loaf which is heavy on the salt. It is assumed that who takes the bigger bite will lead the house.
If you still Russian Bachelor and looking for the life partner, then you must have to visit reputed Online Marriage Sites which provide you verified the profile of bride and groom.