Marriage Websites role in searching NRI Matrimony Bride or Groom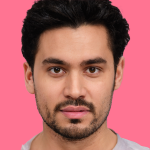 Marriage websites play a very powerful role in bringing two families, bride and groom together by making arrangements for a broad range of people to come together on one common platform. The arranged marriages are a day of past which were earlier based on broker or relatives who look for prospective matches for them, but now Marriage websites act as an intermediate between the two families. It becomes one of the most popular media for those people who look at their matches form India or abroad.
Why we need marriage sites
With the time spent, marriage sites expand their business. In an older system, family elder find the match by informing the relative and they prefer to find the life partner within own community, but with the time change, people prefer online marriage sites for a wedding because it is a convenient way to find a life partner without investing too much money as well as time. In a traditional system, people have fewer options to choose the desired life partner because their elders already fix everything. Due to this, they have to compromise with their expectations, but now, they can choose a life partner as per their desires. Once you got a match, then you enquire everything within clicks through social media or other social platforms.
Why marriage Sites are so trusty?
Marriage sites are trusted by people because they will verify the detail of their registered member which is necessary for the matchmaking process. Today most of the marriages are fixed by NRI Matrimony Sites.
Fruitful & result oriented Websites
These matrimonial sites result are very fruitful. With the time past these sites add new features that help the members to know the people in a better way. The success stories and review of these matrimonial sites clarify the success of these matrimonial sites.
Multi features
These websites are filled with lots of features. These features help the customer to find a perfect life partner or as per their expectations. Some of the features are:
Browse profiles
You can browse matrimonial profiles at the behalf mother tongue, caste and religion. So don't worry, if you are searching a life partner in your own community, these sites will allow you to find a partner within the community.
Messaging facility
Once you complete the registration process of NRI Marriage Bureau, you are eligible for the further process. You can message with the other eligible member. Most of the sites also live chat feature.
Process simplicity
These matrimonial sites processes are very simple so that the user can easily adapt to the interface.
Final Words: Marriage is one the milestone in our life. Don't allow the royal intimate partners to be missed from your life!! Register Now www.nrimb.com