Bridesmaid Dresses – Dress code of Bridesmaid Dresses in a Christian wedding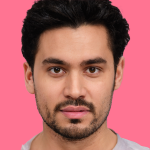 A Bridesmaid is a woman who is part of the Bride in an entire wedding. It is a group of women and they are close friends of the bride, sister, and any close relative. She attends to the bride on the wedding day or marriage ceremony and she is generally unwed women who attained the marriage age.
Role of BridesMaid
In a Christian Matrimony, Bridesmaids are a group of unmarried women who handles all responsibilities of wedding from initial to end. They are required to attend the entire wedding ceremony. In current times, the bridesmaid is also offered to participate in various wedding planning.
Duties of Bridesmaid
* Help in buying a Bride and Bridesmaid Dresses
* Giving advice regarding wedding day decoration, music and other's
* Help him to plan and arrange a bachelorette party
* Help him to dress up for the wedding day
* Give Moral Support
* Arrange honeymoon
The tradition of bridesmaid dress at a different wedding
The role of the bride's maid is different in all regions and dresses are according to the regions. In North India, Bridesmaid applies Haldi, Mahendi to the bride and on the wedding day, the bride's maid helps the bride to get ready and join the bride at the wedding venue. They prefer to wear different dresses according to their choice and there is no condition to match the dresses of the bride's maid
In a south Indian, the bride's maid plays an important role like north India. Generally, the south bride's maids are married women who wear 9 yards of a bright color sari.
At a Christian wedding, the bride's maid and their dresses play important role because they assist the bride for a wedding day. What to do or not to do.
Types of bridesmaid dresses in a Christian wedding
Generally, the bride dress is not matched with bridesmaid dresses. The bride's maid is depending upon the bride's choice. Find the perfect bridesmaids dresses is a difficult task. Here is some dresses idea which can help you to find a bridesmaid dress:
Illusion Neckline
Illusion Neckline dress adds glamour to your look and suits to any shape. If you are looking into sleeveless dresses for your ladies, consider a dress with an illusion neckline instead. The lace-but-nearly-sheer sleeves enable them to sneak nude bra straps by unnoticed.
Chiffon Skirt
Chiffon is a fabric that is flowy, transparent and lightweight. That is the reason it gives a fine and softer look.
Short sleeve
It is long in length and sleeves are shorts. The dress is loose in fitting
Godet Gown
Godet is an extra piece of fabric that is sewing with the dress which gives floppy look to your dress.
Knee-High Slit
If you want to show a little leg, Then Knee-high skirts is perfect for you. It adds a little spice to your look
How to match bridesmaid dresses with brides
A Christian wedding is more like a theme wedding. Because each person dresses according to their reputation. Like each person assign a dress code. Bride and Grooms maid wear the same dresses so that they can represent themselves.
Matching 'Maids
It is the most common thing at a Christian wedding to find match dresses. Generally, the bride's maid's dresses are matched with each other in color.
Same Color, Different Styles
As you know that body shape is not the same, that's why dress style and design can be different, but the color must be the same
Mix and Match
Bridesmaids' dress color is the same as well their accessories and shoes are also match with each other. Even the hair and makeup is also the same.