How Indian Matrimonial Sites Help You Plan the Most Joyful NRI Wedding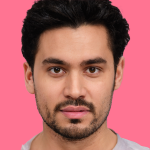 Most Indian matrimonial sites help millions of users worldwide to find their respective soul mates as per their own choice and willing. With the passage of time, they are able to serve the masses in better ways. Today, the entire online matchmaking platform offers a plethora of services to users globally. These days, a plenty of online matchmaking websites have emerged to help users meet with their soul mates. They offer so many privileges to them in a user-friendly environment. One of the crucial features of matrimonial sites is that you can find your ideal soul mate from any part of the world. For example, if you wish to tie the nuptial knot with an NRI groom/bride, you are allowed to do so in a quite easy way.
All you are required to do is to start searching your future life partner into that particular location only. You can do so very well by using the filters option. So, if you are planning to marry with someone who is living abroad, matrimonial sites can help you find your ideal wedding partner within a specified time frame. The only thing you require is to create an awesome matrimonial profile online and upload it on their portal. Doing this, you start receiving hundreds of relevant profiles interested in your profile.
For example, if you belong to a Punjabi community but want to settle down in your life by marrying with an NRI guy/girl, you can simply take the required help from any leading Punjabi matrimonial services. There are so many online wedding services available that are bound to help you find your ideal soul mate within a set time frame. But there are certain things that you need to know before planning for an NRI wedding.
The most crucial thing before you go ahead with your NRI wedding is that you better plan it first. This will help you undergo everything smoothly. In general, people do not plan their wedding in advance and sometimes, they have to face a lot many complications in their lives.
Now, please take a look how matrimonial sites help you plan a perfect NRI wedding:
They Help You Choose a Classy Place
When you don't know how to go for your NRI wedding, the best way to settle down all your issues is to take the help from a leading matrimonial site. Most of the times, these online matchmaking platform suggest the right things to do. For example, the place you choose for your NRI wedding can help you lot arranging everything you require at the time of your wedding.
In other word, you must select a classy place equipped with all that is needed to afford every kind of function or ceremony. Like, it should have a capacity to accommodate as many guests. In addition to this, it should have proper arrangements to plan other wedding rituals like Sangeet, Mehendi, reception, etc.
Make Wedding Ceremonies Inclusive
The other thing that you need to take care is to make your wedding ceremonies inclusive. Well, you might be wondering what it's all about.
Well, it simply means that you take care all of your guests so that everybody can enjoy all the different ceremonies.
Number of Functions
Both the bride and groom must decide the number of common functions that are needed to be arranged, especially if they belong to different communities.
Conclusion – These days, Indian matrimonial sites offer so many privileges for users to find their ideal soul mates. Like, you can take help from Punjabi matrimonial services as they include in the list of some great matrimonial sites.