How the Most Opulent Indian Weddings Are A Great Fit for Arranged Marriages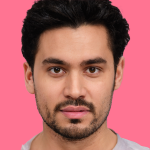 Indian wedding – Have you ever been a part of an extravagant Indian wedding? If yes, then you must have enjoyed all the triumph and excitement over the mega event. Do you also feel the mode of celebration that goes the same even if it is an arranged marriage? Well, it doesn't matter but as per the data collected, most arranged marriages are going with the same temperament as it used to happen in case of love marriages. An arranged marriage is something that takes place with the consent of your parents. In today's changing time and moral values, you can't afford to take chances while selecting your bride or groom, especially when your family members are struggling to find one for you. There was a time when arranged marriages were not celebrated with as much fun as love marriages. But now, with the advancement of technology and in the presence of a plethora of matrimonial sites, arranged marriages are too being celebrated with as much fun and glaze. In the last few decades, Indian wedding industry has grown tremendously and is expected to continue roaring with the same pace. As you see, the success of Indian marriages does not depend on one factor but relies on a number of parameters like the education level of bride and groom, their nature and understanding towards each other, likes and dislikes, etc.
Today, with the advancement of technology, you can very well choose your life partner with your consent. All you need to do is to select the most trusted matrimonial website and look out for the most competent bride or groom. In case, you are not sure about the level of trust of a particular matchmaking website, you can always refer to its happy marriage life success stories. Also, you can go ahead and gauge the surveys of their clients as well. This is also a great way to check if the website you are looking to find your ideal soul mate is worth. Most of the times, you can quickly gauge, from the marriage success stories given at the end of a matchmaking website that a particular web portal is offering quality services to its clients.
Grace of Indian weddings in earlier times
The grace of an Indian wedding always mounts over the doors. In earlier days, the concept of an Indian wedding mostly revolved on arranged marriages and there were no such dating sites available in the country. The only option available was to opt for an arranged marriage. After time passed, a number of dating sites appeared in western countries and with the advancement of technology, grooms and brides were given an opportunity to share their thoughts before finally settling for a marriage.
In India, we don't have the custom of love marriages. Still, you can find a plethora of dating sites where people tend to find their like-minded individuals.
Emergence of matrimony sites changed the entire wedding industry
Indian wedding industry has been prospering well for the last few decades. Do you know the reason why? Well, there are a number of factors that are taken into account for a steep surge in the overall profitability of the wedding industry.
The entire Indian marriage industry is so much popularised today that most young individuals looking for a bride or groom for a quick matrimonial alliance are gearing up for their registrations on the huge matchmaking web portals in  a hope to meet with their ideal soul mates.
Another factor that recently surfaced and helped the industry boom further is people's behaviour towards the changing trends in technology. As you see, more number of people have now started taking the help of technology in resolving the conflicts of their lives. And after the advancement of a plethora of matchmaking websites, most youngsters of marriageable age have decided to explore their services as well.
How matchmaking sites impacted the Indian wedding industry?
The market size of online matchmaking market is constantly surging. In the coming time, this trend continues to become stronger and the industry will show a further rise in terms of both free and paid registrations.
There are a number of reasons that need to be taken into account whenever we tend to discuss the rise of the industry towards a significant amount.
The matchmaking websites offer a wide range of services towards Indian marriage industry. They provide quality services to their clients. And perhaps, this is the reason why they are currently on the boom. There are a number of free online matchmaking sites as well, like NRIMB (NRI Marriage Bureau), shaadi.com, etc. that are currently on a rise.
Most Indian marriages sites work like arranged marriages
India is a country blessed with its own culture and custom. When we discuss about any wedding, we also have to take into account with all the rituals that are performed during the entire marriage ceremony.
Even if you are able to find your perfect life partner on your highly trusted matrimonial website, all the rituals are performed as per the tradition. It simply goes like an arranged marriage.
There are so many people involved to accomplish an arranged marriage. In the realm of joint family, people had no option but to live with their extended family members. Most of the times, living in a joint family eventually worked out well, especially in case of weddings.
In the event of a marriage, all the senior family members of a family tend to offer unconditional help. In fact, there were no tensions in finding the perfect bride or groom. But the time changed slowly and steadily and the era of a joint family eventually changed into nuclear family.
This time, it was too hard to find the perfect groom or bride for an individual as there were not too many options left. However, the time witnessed a sudden advancement of technology that resulted in the emergence of a plenty of matrimony websites.
With the availability of these matchmaking web portals, most individuals simply relied on these sites and were successful in finding their ideal soul mates. Slowly and steadily, a plethora of other matrimony sites surfaced that helped even more number of people in finding their perfect life partners.
Indian wedding industry in the recent time has seen an immense progression simply because of the presence of matchmaking web portals.
Indian wedding industry is prospering well due to the presence of matchmaking websites. In finding the most trusted matchmaking site for you, simply look for their marriage success stories.