List of Punjabi Matrimony Rituals that Look Gleeful and Enthralled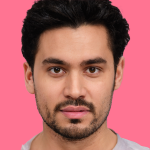 Do you belong to a Punjabi community? Have you recently attained your marriageable age? Are you looking for an authenticated Punjabi Matrimony site to find a Punjabi bride or groom for you? Well, if you are serious about your relationship and looking forward to having a Punjabi life partner, then it is the right time to act. There are hundreds of online Punjabi matrimonial services available that you may refer. However, you need to find out the most trustable one before you ask them for their services. NRIMB.com is one of the renowned brands that can help you finding Punjabi brides or Punjabi grooms without undergoing any hassles. The website has successfully empowered plenty of Punjabi boys and Punjabi girls for marriage in finding their perfect life partners. Nrimb.com is providing unmatched matrimonial services to their clients who are struggling hard to find their life partners in the same religion and cast. In fact, the web portal has now become a brand to deliver the desired match in almost every community and religion.
With the advancement of technology, it has become easier to find the most compatible life partner by registering yourself on any of the leading matrimonial websites. No matter you belong to any religion or caste, you can apply online and become their member. Initially, you need to join their free membership and start getting their services instantly. In case, you need some more personalized services, then you can upgrade membership where you get a lot more facility than what you were getting in being their free member.
Only a leading brand can provide you better and trustable Punjabi matrimony service
However, you need to be patient while seeking the perfect soul mate as it takes some time to connect with your desired life partner with all the qualities you are looking for. Other than that, there are some other precautions and measures that you need to take care at the time of uploading your profile or at the time of interacting with anyone, you develop interest.
After discussing in depth about Punjabi matrimony, let us move further to update you with some rituals that you will witness only at the time of Punjabi weddings.
Punjabi matrimony rituals
Have you ever gone through the rituals of Punjabi matrimony? If yes, then you must have found it more ravishing and blissful than any other Indian wedding.
This is because a Punjabi marriage ritual is different as compared to others and looks excessively mesmerizing and gleeful. You will not find any such rituals in Hindu wedding where the priest simply fixes a certain date for the wedding.
However, if you look at the Punjabi wedding, it does not follow any such rituals and traditions. Here the actual date of the wedding takes place only after a discussion between the respective families of Punjabi bride and groom.
When the wedding day approaches, both groom and bride go-ahead to perform holy rituals and visit gurudwara. Here they take pheras in front of their respective families and friends. Let us now take you through some of the most elegant rituals of a Punjabi marriage.
Pre-wedding rituals
They come before the actual wedding takes place. When it comes to Punjabi matrimony, people are very optimistic about upholding their rituals and this is the reason why they tend to follow all the age-old marriage ceremonies. They do not compromise with anything of any sort.
This comes true even with Non-Resident Indians (NRIs) who are living in countries like Canada, UK, US or any other western country. At the same time, they do not wish to relax or miss any single ritual at the time of a Punjabi marriage. However, if you look at the Punjabi matrimony these days, you will notice that they tend to offer the best glimpse of the fusion of occidental and oriental values, traditions and most viable cultural practices.
Thaka and Roka
This is the first pre-wedding Punjabi matrimony rituals. It happens to be the first one among the entire list of rituals. It's termed as Roka or Thaka ceremony. The ceremony starts when the family members of the Punjabi bride tend to visit the family of the groom. They greet them with lots of gifts and applaud. However, the bride does not accompany at this time.
The groom's family members reciprocate the visit. This is the time when they visit the bride's place and meet with her family members.
They also greet the occasion and bring a plethora of gifts that generally include savories and sweets, dry fruits, cash, jewelry and many other things.
This is when both the bride and groom are engaged to each other and the entire ceremony is known as Roka. After the ceremony, both the bride and groom sit together. After that, both the families of bride and groom including friends shower gifts and sweets on them.  It also includes cash as well. The entire ceremony is not so long but looks exciting. It is Roka.
Not so many people are invited in this ceremony and therefore it becomes a low-key affair for both the respective families of bride and groom. The families finally decide the date of the wedding, which happens to be the one that was decided at the time of initial discussions. They jointly decide the final date after checking the availability of important members of both the bride and groom.
At this time, the ceremonies like Thaka and Roka are organized as per the preference of the family members of bride and groom. Everything happens as per the convenience of all the key members from both the families.
Today, people prefer to celebrate both ceremonies at the same time. This way, they can save a huge time as well. They even fix the date of their marriage as well.
Chunni Ceremony
This is one of the memorable Punjabi matrimony rituals for marriage. As per the general practice, the family members of the groom visit to the bride with so many gifts and sweets.
Engagement and Ladies Sangeet
It is followed by ladies sangeet and engagement functions. The engagement ceremony takes place on the same day itself. Here groom and bride exchange rings.
Lots of friends and family members surround them. They do not exchange vows to each other during the ceremony.
In the same ways, some other ceremonies include Chooda Chadhana, Kangna Bandhana, and Kalide ceremony. All these rituals are a crucial part of Punjabi matrimony, take place with lots of fun, excitement, and enthrall.
Punjabi matrimony sites give you the privilege to upgrade membership at any time. The entire ritual looks gracious, unlike any other ceremony.