Rising Empowerment of Online NRI Matchmaking Services in India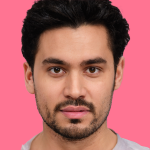 The blog provides reasons how online NRI matchmaking services in India are flourishing well. It also outlines how these sites are equipped with professionals to carry on all the rituals before fixing a marriage. Anyone who is seeking to find a perfect bride or groom can first go to their detailed matrimonial success stories and can sense the feeling of their success rates.
The Indian market has just started exploring a highly unique digital world in the recent times. In fact, the ever exploring digital world has given a new dimension to almost every flourishing market in the country including the NRI matrimony services. Well, if we talk about only marriages at the moment, then it won't be wrong here to say that the very system of arranged marriages is now totally moved on to the internet. The increased and convenient reach that is consistently being offered by hundreds of people has made it a viable tool for NRI matchmaking services in the country.
While a plenty of youth continue to embrace the World Wide Web, the benefits of marriage success stories are really going flawlessly to a greater length and will continue with same pace in the future. It has actually enabled users to come together on the same platform and interact with each other in a hope to find the best possible match, which is otherwise not possible so easily. As time is revolving fast, so is the technology. And today, more people are coming to adopt the essence of changing technology. They are finding it easy to meet with their ideal soul mates in much lesser time frames.
The essence of online matrimony service
India is an ever emerging hub of young individuals who are looking to settle abroad. In the same ways, there are hundreds of other NRIs having Indian roots but are based in countries like Canada, USA, etc. They are also looking forward to tie their nuptial knot with an Indian guy or girl.  Until now, the entire exercise of successful marriage could not come into existence due to a plethora of hurdles.
But with a precipitous boom of IT (Information Technology) and enabled services that triggered with a full potential, it has become possible to draw a line between the two distant communities living apart. It has given a reason to make like-minded people together for a quick and reliable matrimonial match through any of the trusted online matchmaking provider.
The boom in the IT sector has given an unwavering and preferred option to millions of NRIs who want to settle down in their lives after marrying to their desired life partners. This new way of matrimonial alliance has given rise to a glut of online marriage bureaus having an expertise to create a highly reliable nuptial bond between the two individuals.
One such popular avenue that has done an excellent work by helping the like-minded individuals coming together to discuss about the probability of making a matrimonial alliance is none other than nrimb.com. The marriage bureau is helping people in its true sense to communicate with people interested in tying the nuptial knot with their dream life partners.
With a huge amount of businesses diversifying all the way into the self-reliant matrimony business to let individuals meet with their dream life partners, it has provided an immense hope to cater to the community specific, generic or even another profession-specific segment in finding their ideal matrimony match.
This is the reason why capitalists and investors across the country are beaming high about the future prospects of the industry. They undoubtedly see huge prospects in different matrimony portals in order to captivate the youth of the country because of its unmatched relevance to their lives.
Marital websites have become the safest place to tie the knot
With the ever-growing usage of registered members on the marital web portals, more number of people joining the community on a daily basis. These online matrimony shops are not only helping individuals to meet with their desired life partners but also igniting values in their lives. Now, if we have to consider the demography, there are almost 500 million people across the countries that are truly considered to have attained their marriageable age.
Also, there happens to be an age-old tradition in all Indian communities where the immediate family members usually decide the future life partner of their son and daughters. But now, Indian matrimony websites have found a secured place among the hearts of such individuals to get their desired life partners after registering and submitting their profiles on their sites.
Now, considering the enhanced privacy, calculated reach along with extreme convenience, these online matrimony sites have become one of the most substitute places to conventional sources in finding the perfect grooms and brides. Now, anyone can log on to any matrimony site of their preference and conveniently register themselves by uploading their bio-data by providing their details of the information.
Most of these portals are user friendly as they are developed by considering user friendly interfaces both for parents as well as for individuals to help conducting searches based on their expectations and also help them initiate conversation by the click of their mouse.
Relevance of matching Horoscopes in the matchmaking process
As per a good amount of research that has been conducted in this regard, it has been proven that India happens to be one of the countries that can boast much lower divorce rates as compared to other countries that include the US and UK.
At this time, lots of people might argue that arranged marriages specifically hold a safe and secured place that provide a better way to help meet two individuals than love marriages.
The reason why we are saying this is simply because the inclusion of horoscope and other rituals that take place by the elders of the family in case of arranged marriages. With the advent of online matrimony services, arranged marriages have no longer been restricted any longer. They are simply being held online where a boy can meet with a girl at any suitable time of their choice.
Today, both men and women have become self reliant and can meet through these matrimony portals. They can easily set up an ideal time for their meeting and can get to know each other as per their convenience and preferences before they go ahead and tie the knot.
The relevance of matching horoscopes and Vedic astrology
According to Hindu astrology, Check the Horoscope Compatibility for Marriage of bride and groom is vital. But most youngsters do not actually know the importance of all these rituals at the time of fixing their marriages. However, it becomes impossible to get a marriage fixed on the basis of some information.
As you know, Vedic astrology happens to be a tradition in most of the weddings settled in the country. It has an immense role in meeting the two individuals by following all the necessary rituals so as to attain the marital bliss along with the desired compatibility. The entire system actually involves matching of horoscopes of bride and groom via the moons.
After all this, birth charts of the prospective couple are scrutinized in a routine way to see the required compatibility. These days, most Indian online matrimony services provide their own in-house astrologer. He's also a professional whose job is to scrutinize the groom and bride's horoscopes and finally determine each other's compatibility.
Well, as you know, the position of the moon happens to play a crucial role in the life of a groom whereas the position of the Sun plays a distinctive role in a bride's life. These two plants play a vital role in the lives of the wedding couple and cannot be neglected in any ways.
This happens to be an ideal placement of both these planets (sun and moon) that essentially evokes true marital life and happiness between the wedding couple. As far as the relevance of horoscopes are concerned, they tend to answer a number of hidden questions like property, career, children, prosperity, health conflicts, successes, accidents, business proposals and much more.
These trustable matchmaking websites provide a qualified astrologer who gives you a highly comprehensive look at the mental and psychological match between the wedding partners.
He preferably completes all these rituals by examining the so called 'Lagna' which is the Moon's place in the 6th or 7th houses and even more. As per the Vedic rituals, 7th house is going to be of marriage and the 8th house signifies the marital bond. So, the person has to take care of all this before finalizing everything.
Today, online NRI matchmaking services have become everybody's choice, especially for those who are struggling to find their desired soul mates. Before you register on these sites, you must visit their matrimonial success stories to know their relevance among wedding couples.