Salient Features of Bhandari Matrimony Pre Wedding Rituals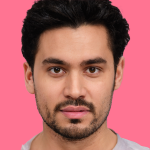 In this post, we would like to introduce you with Bhandari matrimony pre wedding rituals. As you know, Bhandari weddings basically follow both the simplicity and ethnicity of the very Maharashtra essence. These marriages are famous for all their fun and bright colors. In fact, these sorts of marriages correspond to the simplest of cultures along with some of the most elegant rituals plus loads of enthusiasm and bright colors. Please note that most of the rituals of a Bhandari matrimony are performed specifically during the day time. In addition to this, the entire marriage takes place in a very lucrative way. In fact, every culture and religion has its own types and ways of performing their own traditions.
Just like a Bhandari wedding, you may also find some other specific rituals in Devanga matrimony as well. Now, in order to focus the various kinds of pre wedding rituals in a Bhandari wedding, we are going to enlist a number of most specific rituals that are a part of such weddings that you won't be able to find in any other wedding ritual. Please note that most of these rituals are followed with a number of traditions that are performed for the successful and peaceful life of the future wedding couple. However, the first step towards achieving a great wedding is to find the right Bhandari bride or groom. Only after that you may think to get married with your perfect matrimonial match or alliance in the most perfect ways as per your preference.
In the forthcoming section, we are going to update you with a number of pre wedding Bhandari matrimonial rituals that are a part of these marriages:
Kelvan
Kelvan happens to be one of the Bahndari pre wedding rituals where both the respected families have to perform 'kelvan". It simply means to offer worship to their kuldevta. It's a kind of prayer which is done by a priest. It's known to attend by both the family members of bride and groom's family members.
Sakhar Puda
This ritual is basically performed after Kelvan. It simply means sugar packet where the families of both the bride and groom. It's also a kind of gesture before starting their celebration which is also known as engagement. Here, groom's mother offers a sari to the bride.
Haldi Chadvat
In this kind of ceremony, both the bride and groom are applied with turmeric paste on their feet, hands and faces. This is when both the bride and groom are unable to leave their respective houses.
Chura and Mehendi Ceremony
This is one such ceremony which is basically done by the bride's sisters and friends. In this kind of a ritual, the bride is supposed to look elegant as she has to wear green bangles. In fact, she is supposed to wear it at least for a period of one to two months after her marriage. This kind of ceremony is accomplished with so much of dance and fun all around.
Simant Puja
This Puja is basically performed just at the boundary of bride's home where her mother washes groom's feet.
Sankalp
Sankalp is one of the most crucial rituals of a Bhandari wedding. This is done a day prior to the actual wedding. In this kind of a ceremony, both the respective families of bride and groom (along with relatives and friends) are invited. The procedure of invitation is done in the presence of a family priest. He is there to grace the very occasion with his presence.
Conclusion- Before going for a Bhandari matrimony alliance, you also need to go through their related rituals that are simple and elegant.