List of Dawoodi Bohra Matrimonial Rituals for Pre Wedding Ceremony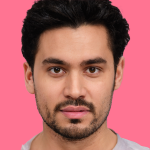 Before we start narrating the various Dawoodi Bohra matrimonial rituals for pre wedding ceremony, we would like to emphasize about the tradition of accomplishing a marriage by following all the required customs in a particular religion.
A marriage takes place between the bride and groom who are found compatible enough. In fact, there are so many ways to gauge the compatibility of a wedding couple before their marriage is fixed.
In that prospect, it becomes necessary to arrange a wedding in Urdu matrimony system, as per the tradition and culture of a particular religion or custom. India is a hub of arranged marriages where you can find hundreds of marriages are fixed in a single day. But most of the times, it happens to be a seasonal affair.
Like any other wedding, Dawoodi Bohra weddings fall under one of the categories where hundreds of brides and grooms wait endlessly to find the most compatible match for them.
Dawoodi Bohra Customs
Before going ahead for a wedding, it becomes crucial to know the basic terminology or their rituals that are followed. This is because it is quite crucial to know them before you go ahead for a wedding.
In the same ways, there are so many other weddings that take place that represent so many other casts and religion. In this post, we are going to enlist you with some of the crucial Dawoodi Bohra pre-wedding rituals that happen to be an integral part of their marriages.
Please have a look at some of the pre-wedding rituals of Dawoodi Bohra weddings:
Mandvo
It's one of the pre-wedding rituals of a Dawoodi Bohra wedding that are held just before the actual wedding takes place. This is quite a unique ritual where a special type of dry fruit along with coconut and a few coins (nazral-maqam) are pledged. All the above things are actually pledged to a special saint mainly to keep all evil eyes away. They are then kept in a red cloth.
Manek Thamb
This is another ritual where a manek thamb, also known as a thick wooden stick is used in performing the ritual. It's performed when the stick is placed in a red handkerchief along with a number of other things that include nazr-al-maqam and a large flower garland. The entire combination is tied with yellow and other colored strings that are placed on the right side of the home.
Katha
This is yet another ritual which is also an integral part of Dawoodi Bohra weddings. It's also known as beating of katha. Well, this is a special type of ceremony that takes place in a different way. Here, the ingredients of the entire ceremony are collected in a red colored handkerchief that mainly comprises of as many as 2 coconuts along with camphor, turmeric, cardamom, jasmine oil and other things.
Mosala
In this particular ritual, the bride's maternal uncle along with the groom has to perform the entire ceremony of mosala. In this kind of a unique ritual, the groom's uncle takes the initiative to dress up the groom. At the same time, he also presents him with flower garland and buttons. After that, he ties their traditional turban (also known as Bohri turban).
In the same ways, the wife of uncle (mami) takes the initiative to dress up the bride with various things including lehenga-odhni. She also helps the bride to wear sandals as well. After that, other family relatives and friends come together to perform some other rituals.
Conclusion-Just like in any other wedding, there are various pre-wedding customs that are performed in Dawoodi Bohra matrimonial system.