What Questions To Ask A Girl In Arranged Marriage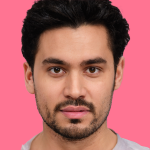 Marriage sets a beautiful connection between two unknown people who are ready to spend whole life mutually. Some Indian people always want their son or daughter tie a knot with the person of their choice. Before taking a step to wedding, it is vital to start a communication with the person who is going to be your loving wife to know more about her viewpoints. Boys sometimes get puzzled about What Questions To Ask A Girl In Arranged Marriage before the wedding. This tricky idea is the good judgment to decide what the best is for you, right? There are number of queries and apprehension moving in mind or can say the person wants to start, but can't frank about them. They frightened to raise the topic because some of the queries might be difficult to inquire. The meeting should be held in arrange wedding just for the purpose to identify the person liking, disliking, and expectations. In this way, you will easily set up a strong bonding in a better way.
What characteristics make the questions good?
The conversation should not like firing a bunch of tough questions at her. Don't feel her that she sits for an interview. A healthy conversation less pressurizes the next person and they respond nicely without any anxiety. Questions are of different types and the way of asking represents your thinking. Some characteristics of good questions are:
Queries start with genuine interest.
Queries are open-minded.
A good question allows the next person to sum-up their answer.
A good question sets a remarkable impression.
Here is list of what to ask a girl on first-meeting for arranged-marriage, take a look:
Start With Her Professional Life
In today's time, every girl works somewhere. This is a beautiful topic that every girl loves to explore more. Ask about her profession and further plan so that you don't have any kind of uncomfortable with her career life after the wedding.
Ask About Her Expectations From Marriage
This primary thing is important to talk about. To know her better way, firstly a guy must tell his expectations and demand her hopes from marriage. This is the finest way to know your similar viewpoints about marriage. Transparent expectations keep away the happy married life from any conflicts.
Is She Really Ready For Marriage?
Some girls are not mentally ready for marriage but she says yes just for the sake of her guardian contentment. You both can't lead a happy married life on the basis of forceful decision. So, clearly ask her marriage perception before fixing a wedding date.
Ask About Her Likes And Dislikes?
Girls love surprises. A guy must know what she likes or dislikes the most. A clear viewpoint about her liking and disliking will further help you to keep her happy with full of surprises. A guy can plan anything by keeping her likes and dislikes in mind.
How Strong She Tackle The Problem Alone?
Married life journey goes through ups and downs. Happiness and problems go side by side. The way she tackles the problem ( if arrives in married life) know more about her strength and capability to solve the hurdle independently.
Request Her To Give Opinion About You
To wind up the conversation, a guy can ask her to share her viewpoints about the discussion. It seems little weird, but vital to know her judgment about you.
Conclusion: Today where free choice wedlock system is in demand, but still in some areas people prefer arrange wedding. This arrange wedding system generate more queries in mind such as What Questions To Ask A Girl In Arranged Marriage and more. Thus it is vital to clear about things before moving further.