5 Awesome Benefits of Online Matrimonial Services You Can't Afford to Miss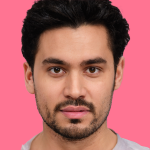 In the recent past, wedding industry has witnessed a plethora of changes. When we discuss about Indian matrimonial sites, there is so much that needs to be discussed. But when we compare it with the present, it seems that almost everything has been changed. But one thing that still remains the same is the purity and ethnicity of arranged marriages that are still going with the same vigor and vitality. In the past, most of us heavily relied on the traditional matrimonial alliance where it was not easy to choose your wedding partner. No doubt, the entire mechanism was full of a plenty of loopholes. But with the ever changing mindset of users along with the trend in technology, the entire scenario was changed. Today, we are standing on a platform where you can think of finding your dream wedding partner within a certain period of time after joining a leading marriage bureau. India has a rich culture of arranged marriages where both bride and groom tie their nuptial knot only after getting the consent from their respective families. And most online matrimonial sites are able to follow the above pattern.
Today, hundreds of matrimony sites are available to help you out in finding your dream life partner. In this post, we are going to educate you by presenting five awesome benefits of online matrimonial services. This will help you understand the working of online wedding services that are currently loaded with billions of customers. All such online marriage services work as per the Hindu matrimony services that comprise a number of religion and races. The best part of these services is that you do not have relied on any other thing except joining them. In fact, anyone can join these wedding sites as the registration is absolutely free. Also, you can enjoy most of their benefits without spending anything.
Now, please take a look at some of the most viable benefits of online matrimonial services that you can't afford to miss:
Extensive Search Option
The very first benefit of online matrimonial services is that they are loaded with an extensive search option where users can search their wedding partner as per their preferences. They are free to do anything on the wedding portal. In fact, they are given a plethora of privileges so that it helps them to find their ideal soul mate.
For example, they can search their ideal profiles with the similar qualities. Not only that, they can viably contact any of the profiles that suit their needs.
Free and Easy Accessibility Option
As we explained above, the other most viable benefit of online matrimonial services is that they offer wide range of accessibility options where users can search whatever they want to.
These wedding sites offer a user friendly interface that helps them to explore hundreds of interesting features to find their ideal soul mates.
Time and Money
Soon after the online revolution came into existence, wedding services started performing to great heights. Out of the several benefits, they save your much time and effort in finding your ideal soul mates.
In fact, you can search any profile as per your interest from any part of the world. However, it was not possible with the traditional matchmaking system.
Safety and Security Issue
Today, online matrimonial services not only provide a great value to users but also provide the absolute safety and security to the user's data.
Conclusion – Today, online matrimonial services that can be in the form of a marriage bureau work entirely on the user's preferences. They are just like Hindu matrimony services that offer their best services at all times.