Time to Quickly Register on Matrimonial Sites to Find Your Perfect Life Partner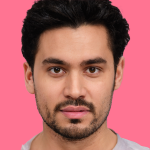 These days, users are consistently approaching matrimonial sites to find their respective matches. There are several reasons to know why huge number of population is shifting towards matchmaking sites instead of continuing with their traditional matchmaking services procedures. Well, the reason is quite obvious that largely depict in terms of user satisfaction. In the era of high end technology, where everything is possible with a click of your mouse, there is no need to go elsewhere where there is no guarantee that you will be able to sort out things for you.
There is no doubt that most online matchmaking services have evolved in the past; still, there is a way to get most out of them without involving much of your time. And this is what we are going to cover in this post.
Now, before we go ahead, we would like you to be aware how they actually work. As soon as you get to know about their working process, you would be better able to understand how to make use of these wedding sites quite effectively. Like, if you choose a Punjabi matrimony site, you need to research before you go ahead.
On the other hand, if we talk about the traditional matchmaking system, they are no more giving any value to a user. And that is the reason they have almost failed in helping their clients find their right matches within a stipulated time frame. Today, with the help of technology along with the availability of the Internet, nothing is impossible. In fact, you can grab anything you want. But it may take some time. And so, you need to be patient to get the best results of your serious efforts.
Now, please take a look at a few tips to find your ideal soul mate on the leading matrimonial sites:
Choose your matchmaking site with caution
The very first step to reap optimum benefits from your online matrimonial site is to ensure that it can reap you desired results. The best way will be to research well before using any of these matchmaking sites.
Once you select your matchmaking website, you need to completely rely on its services. So, it's your responsibility to check everything before going ahead.
Create a decent online profile
The 2nd crucial step is to create a handsome matrimony profile after registering on their web portals. The best option will be to create a detailed and interesting matrimony profile to attract other profiles. This way, it will help to enhance the visibility of your online matrimonial profile.
Take enough time to Scrutinize Profiles
Do not jump to send an invitation to every profile that suit your interest. The best practice is to judge/scrutinize it thoroughly. Also, sending invitation to every other profile will lose your credibility on the matrimonial site.
So, try to play wisely and get the optimum results within a certain time frame.
Use your latest profile picture
It's always beneficial to use your profile picture to get as many invitations. In fact, you won't be able to get anything if you do not post the most relevant profile picture.
As you know, a picture enhances the reliability of a profile, it also helps others to better judge you on the basis of your profile picture and the content you have posted.
So, the best practice is to paste the recent photograph for the purpose of matrimonial alliance.
Conclusion – To get the best matchmaking services from the leading matrimonial sites, you need to follow the right tactics to get the perfect Punjabi matrimony alliance.