Top Reasons Why Most of the Users Prefer Using Matrimonial Sites over Traditional Matchmaking Methods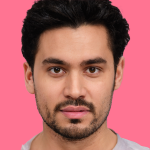 In the recent past, we all witnessed how most matrimonial sites continued to emerge globally, giving away hundreds of choices to users to meet their increasing matrimony demands. Well, we can't deny this fact as the entire online marriage industry has become a new interface for most people who can use them in as many ways to reap maximum benefits within a short period of time. You might be wondering how this has been possible. Well, there are so many reasons that we can count. But out of those reasons, there are a few things that actually contributed towards making them so useful towards the entire mankind.
One happens to be the advancement of cutting-edge technology and the other is the availability of the Internet. In fact, there are certain other reasons as well that also helped these matchmaking sites grow unlike their counterparts. In this post, we would like to mention some of the reasons why most users are influenced with these online matchmaking portals.
Before we move ahead in our discussion, we would like to make you aware about a few things about online matchmaking sites. The very first thing why most users look interested using them is due to their user centric approach. This means any user can come and join them as per his/her convenience and preference. Also, you do not need to spend anything as you can join them for free. For example, if you belong to the Sikh community and like to marry within your own religion, then you can simply hire any leading Sikh matrimony services. In the same ways, you are free to join Punjabi matrimony services if you belong to that particular community.
Now, take a look at some of the most viable reasons why most people have started using online matrimonial sites as compared to their traditional counterparts.
User-Centric Approach – The first and foremost reason why most users prefer using online wedding sites is due to their user-centric approach. It means they are willing to serve any user and are willing to fulfill his/her dreams of getting a perfect wedding partner.
This also means that these online wedding portals undertake every possible step to help their clients in finding their ideal life partners within a certain time frame. Also, they are just concerned on the interest of their clients and are not biased in any way.
Free Online Registration – This is something that every user likes to have. You can join any of the leading online matchmaking sites for free. It simply means that you do not need to spend anything while joining them.
All that is required from your end is to fill an online form and fill out all the relevant details about you that can be your age, place of living, family status and more.
People really like this facility and that make them glued with these online matchmaking sites as compared to their traditional wedding methods.
Value of Your Time and Money – Gone are the days when you had to wait for endless days to get your ideal soul mate. Today, with the onset of these online wedding portals, you can easily search for your right matrimonial match within a certain time frame.
All you need to do is to upload your most recent and interesting information in the form of the most recent matrimonial profile.
Conclusion – With help of online matrimonial sites, you can find your ideal life partner even if you belong to any religion. Like, you may use Punjabi matrimony or Sikh matrimony services as per your individual caste and religion.