How Gujarati Matrimonial Sites Credited to Accomplish Weddings in the Traditional Style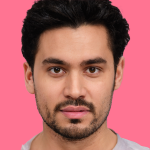 With each passing day, Indian matrimony industry is growing like anything. Well, this is not a hidden fact any longer as the industry has been generating a great business. The reason why Indian marriage sites continue to grab astounding love from clients is simply due to their focus towards the user's needs and preferences. Also, they are quite time bound and deliver the results quickly as compared to the earlier offline matchmaking methods. Today, majority of users across the globe are relying on the existence of these wedding sites as they due to their commitment towards the betterment of their clients. The other fact why people love joining them for their matrimony needs is simply because they are unbiased in their working.
It means anyone who prefers to join a wedding site can dream of getting his/her preferred choice within a fixed time frame. Do you need anything better than such an existing online platform where you can achieve all in a single shot, of course not. The benefits of wedding sites are not limited as they continue to prosper the lives of people by offering them exactly what they need. And this is how they are able to serve them with quality services.
If you consider the role of online matrimony sites in today's perspective, they have come a long way forward. And probably, this is the reason why they are able to capture the mindset of the most users in the Indian subcontinent. We have already explained how most matrimonial sites help users find his/her soul mate within a certain time frame. Also, anyone can join them without having to bother about his/her background or religion. This enables user from a plethora of religions to join them without thinking twice. In this post, we are going to share some of the benefits of Gujarati matrimonial sites for the users. As the name goes, they are specifically meant for Gujarati people where they can easily find their respective matrimonial matches without undergoing any sort of hassles. In case, you also belong to the Gujarati community, you can straightaway join them without thinking twice.
Now, please take a look how Gujarati matrimonial sites help perform weddings in the most traditional style:
Muhurat & Sagai– Well, Sagai happens to be the engagement ceremony that takes place between the wedding couple. Here both the family members of groom and bride join and pray for a cordial relationship of the wedding couple.
On the other hand, Muhurat is also a crucial ritual that takes place by following all the holy practices as per Hindu mythology. Mandap Muhurat is generally practiced by the priest just before the actual wedding takes place.
Garba & Griha Shanti
Garba is a traditional Gujarati dance that takes place during the ceremony whereas Girha Shanti is just another ritual which is performed by the priest. Here, the date of wedding is finalized.
Pithi– It's also a crucial part of the wedding that takes place just before a day prior to the wedding where the faces of the wedding couple are pasted with turmeric powder.
Barat & Ganesh Puja
It mainly happens on the wedding day after Barat stats from the groom's place. And Ganesh puja is when groom is welcomed at the mandap.
Ponkhana & Madhuparka
Ponkhana is when the groom is welcomed by the family members. Here, the mother of the bride performs the aarti. In Madhuparka, groom's feet are washed with ghee, yogurt, and honey.
Conclusion – Gujarati matrimonial sites are the part of Indian matrimony system with a plethora of marriage sites helping users finds their perfect soul mates.