How Online Matchmaking Services Help Users Find their Exact Match without Any Hassles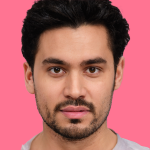 Ever since the revolution in technology took place, it helped almost every single industry to expand their business. The same happened with wedding industry as well. The concept of online matchmaking services came into existence only after new and innovative inventions took place in the country. And this not only impacted the wedding industry but a plethora of other industries in a positive way. After so much of advancement in the online wedding sector, you can easily witness how most of the number of Indian matrimonial sites have been able to expand their business.
Well, we are not advocating the ever expanding online matchmaking business but want to make you aware of the growing potential of the entire marriage industry. Today, millions of users attain their marriageable age and are looking forward to be a part of that platform that can help them with their likes and preferences.
Do you know if there exists any other industry except online matchmaking industry that can help millions of users worldwide?
It looks next to impossible. And that's why you can see an immense growth of majority of online matchmaking services where billions of users are currently associated.
Today, users have gone intelligent as they know what benefit them. Those who wish to meet with their desired soul mates in a specific time frame simply join a leading marriage bureau to take care of all their needs. This is because they know this very well that they can surely achieve what they are looking for without spending much. But do you think it is so easy? Well, it looks quite simple but takes time. If you want to grab the best results after you join any leading Indian Matrimonial Site, you need to understand a few things before you start taking part in the search process. In other words, you better need to understand the working of online matchmaking portals as this will enable you to get the desired results within a stipulated time frame. In fact, there are certain crucial things that you need to remember while doing search for your most preferred soul mate.
Please take a look at how the online matchmaking helps users find their perfect life partners:
Submitting Your Personal Details
Well, the first thing that comes into play while searching your life partner online is how to submit your personal data. It's not complicated though. All you need is to submit only the relevant details about you.
In short, you must submit all the facts about you. Also, do not hide anything and submit whatever is being asked.
Uploading Your Matrimonial Profile
The next thing that you are expected to do is to upload your most recent matrimony profile for the purpose of a swift matrimonial alliance. This is something most important as this is how you get other profiles to visit and send invitation for a possible matrimonial match.
So, for the sake of being a loyal user, never try to hide anything. Be specific and clear about you. Try to elaborate your profile in the most interesting ways.
Paste Your Recent Photograph
The other crucial things that users mostly ignore are the importance of pasting their most recent matrimonial photograph. This actually enhances the results at a faster rate.
Do not post a passport size photograph. You need to submit a recent picture for the matrimonial purpose only.
Conclusion – Today, Indian matrimonial sites are mostly preferred by users for their matchmaking services. Anyone can join a leading marriage bureau to find his/her future prospects easily.