Destination wedding in Rajasthan for Matrimony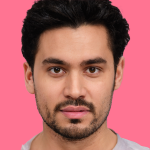 A destination wedding is a wedding which is arranged away from your hometown. This is the place where you and your family don't take part in wedding arrangements; just you and your family enjoy the wedding and their rituals. A destination wedding has become famous nowadays. There are many reasons such as no stress for planning and execution, any wedding arrangements and etc. In India, Rajasthan is one of the best and famous states for destination weddings. Udaipur, Jaipur, Jodhpur, and Jaisalmer are the most popular cities to get married in Rajasthan. Ajmer, Bikaner, and Pushkar have also become wedding hot spots in recent times for Rajasthani Matrimony. Destination wedding venues are various and include old age Havelis, royal hotels, forts, and many new hotel places. Here are some lists of destination wedding places which can help you to think about the destination wedding:
Jai Mahal Palace
It is known for its outdoor wedding venue and located in Jaipur. It is a heritage palace which contains Mughal garden and many other exacting things. It is a complete package for a wedding that includes delicious food, candlelight dinner, parties and etc.
Rambagh Palace
It is an architectural masterpiece of Jaipur with a royal look. The hotel is famous for its royal wedding
Chomu Palace
It is an old fort which is decorated beautifully with all modern comforts but the traditional touch is also added to this. The hotel contains many different parts including the main courtyard, swimming pool baradari, Manohar garden, Moti Mahal, Sheesh Mahal, Darbar hall and Janana courtyard.
Lebua Resort
It is a resort which offers superior and excellent services. Due to its best services, it becomes a famous hotel and resorts in Jaipur.
Shahpura Haveli
This is one of the best and eco-friendly hotels in Jaipur, Rajasthan. This heritage pays extra attention to the environment and they use eco-friendly materials and best hospitality. For this uniqueness, It becomes the first eco-friendly hotel in Rajasthan.
Final words: There are many hotels and heritage in Rajasthan. Each one is specialized in its own way. If you are not tight in budget and want a destination wedding, then Rajasthani Matrimony is for you. NRIMB is a new-age online marriage sites that provides NRI matrimonial services from the last 15 years.
Photo credit: google.com