Essential Marriage Item List In Telugu Wedding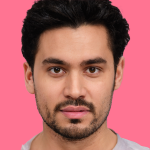 Telugu People celebrate their wedding like major festivals and they see the wedding as an investment more than other celebrations. TeluguMatrimony consists of various ceremonies. Each ceremony starts with the prayer or Pooja. From start to end each ceremony contains several things that play a different role in each ceremony.
Wedding Checklist for Telugu Brides
Toiletries
It is a Dopp kit that contains body wash and takes care of items. These items such as Comb, face wash, soap, shampoo, towel, moisture, the body performs, bathroom slipper and etc.
Makeup
It is a makeup kit that is very useful after marriage. This kit contains many beauty items that add a pop up to your look. These items are makeup remover, lipstick, lip balm and etc.
General items
General items contain many useful things that are used on a regular basis. These items are a hand towel, tissues (dry and wet), water bottle, chocolate, mouth refresher, first aid kit with basic medicines, safety pins, taps, cotton, coconut for makeup remover and etc.
Hair and accessory
This contains hair items such as false hair, hairpins, hair bands, hair decorative piece
Face
This item is generally already contained in makeup kit and these items are the identifying marks of married women. These are bindis, Red liquid sindoor, and a toothpick for apply tilaka
Clothes and accessories
It is basic and necessary items for the bride and these all items are fresh and recently bought for the bride. Saree, blouse, petticoat, leggings, hand towel, extra clothes, and night suits
Jewelry
It is the most important and bought on a propriety basis. It also helps in the near future and looking like a big investment for serious crises. These items are made from precious gold, silver, and diamond. These are earrings, necklaces, gold chains, bangles, mang tika, Anklets, and Rings.