Srinivasa Kalyanam – Movie Review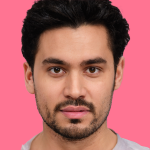 Srinivasa Kalyanam is a famous south Indian movie and the meaning of Srinivasa Kalyanam is "The marriage of Srinivasa". Srinivasa is a Sanskirt name that the meaning is an abode of Lakshmi or abode of good fortune. The main motive of this movie is to describe the importance of marriage and the traditional values of the wedding and their rituals. In a south Indian, they deal with marriage like the greatest festival in a life.
In this movie, the main hero Vasu lives in the city, but they don't forget the tradition and their value in his life. On the other side, Sri is the main heroine who id the daughter of the richest person and also lived in the city, but they and their family forget the tradition and their value due to the business mind. Sri Love with Vasu and Vasu impress the Sri father and they agree for this marriage, but Sri father signed the agreement from Vasu before fixing a marriage. According to the agreement, in case after marriage they don't want to live together, they can immediately leave each other with any kind of objection. Against, Vasu takes a promise from Sri Father to take part in each wedding ceremony.
Sri's father thinks marriage is just like an event in a life nothing else and they totally forget the traditional value of marriage. Soon the engagement ceremony is held where the marriage date is fixed by the priest after matching jathagam porutham (Horoscope Matching/Kundali Milian). Before a week, pre-wedding ceremonies are starts and the bride and their family reach the wedding venue where the bride and groom's family perform the ceremonies by following the traditions.
On the wedding day, before starting the actual wedding ceremonies, Vasu refuses to get married because of guilt and they disclose the pre-marriage divorce agreement. During the wedding ceremony, Sri's father understands the value of the traditions and meaning of a wedding. At that, they tore the agreement and realize their mistake. Onwards, Sri and Vasu married each other in the traditional way.